Home Locksmith Services
ALL YOUR LOCK AND KEY SOLUTIONS ARE PROVIDED BY LOCKSMITH ON WHEELS
Here's just a short list of common requests we handle on a daily basis:
New Locks & Deadbolts Installed
Bump Proof Locks
Locks Repaired
New Deadbolt Installation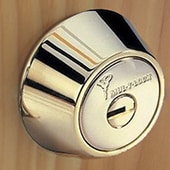 A GOOD DEADBOLT PROVIDES THE BEST SECURITY TO PREVENT ANY KIND OF FORCED ENTRY INTO YOUR HOME OR BUSINESS.
If you don't have a deadbolt on your door or simply need a higher grade one installed, it's easy to schedule an appointment and have it installed with Locksmith on Wheels.
Change Locks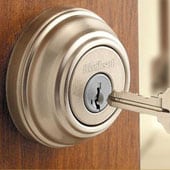 THERE ARE MANY DIFFERENT REASONS WHY YOU SHOULD CONSIDER CHANGING YOUR LOCKS. WHEN IT COMES TO CHOOSING THE RIGHT LOCKS FOR YOUR NEEDS, NO ONE DOES IT BETTER THAN LOCKSMITH ON WHEELS!
Many people have standard locks installed on their doors, these common locks are very easy to manipulate and bypass. This is why we offer high security locks.You may also have a lock that just keeps giving you problems; call us and have us replace it with a new lock.
Cylinders Rekeyed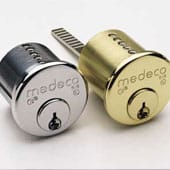 REPLACING A LOCK IS NOT ALWAYS THE BEST ROUTE TO SOLVING YOUR ISSUE. SOMETIMES IT'S BETTER OFF TO SIMPLY REKEY YOUR EXISTING HARDWARE; IN MANY CASES ITS ALSO CHEAPER TOO!
There are many cases when rekeying is the preferred option; when moving into a new house for example, it can sometimes be a concern that other people might still have the keys. You might be worried that a contractor or babysitter may have made a copy of your house key without you knowing. In these cases we can simply rekey your locks instead of changing them. To avoid any unauthorized copies of your keys, we recommend installing high security locks!
Locksmith On Wheels provides residential locksmith services in the following areas
Residential Locksmith in Dublin
Residential Locksmith in Pleasanton
Residential Locksmith in Livermore
Residential Locksmith in Danville