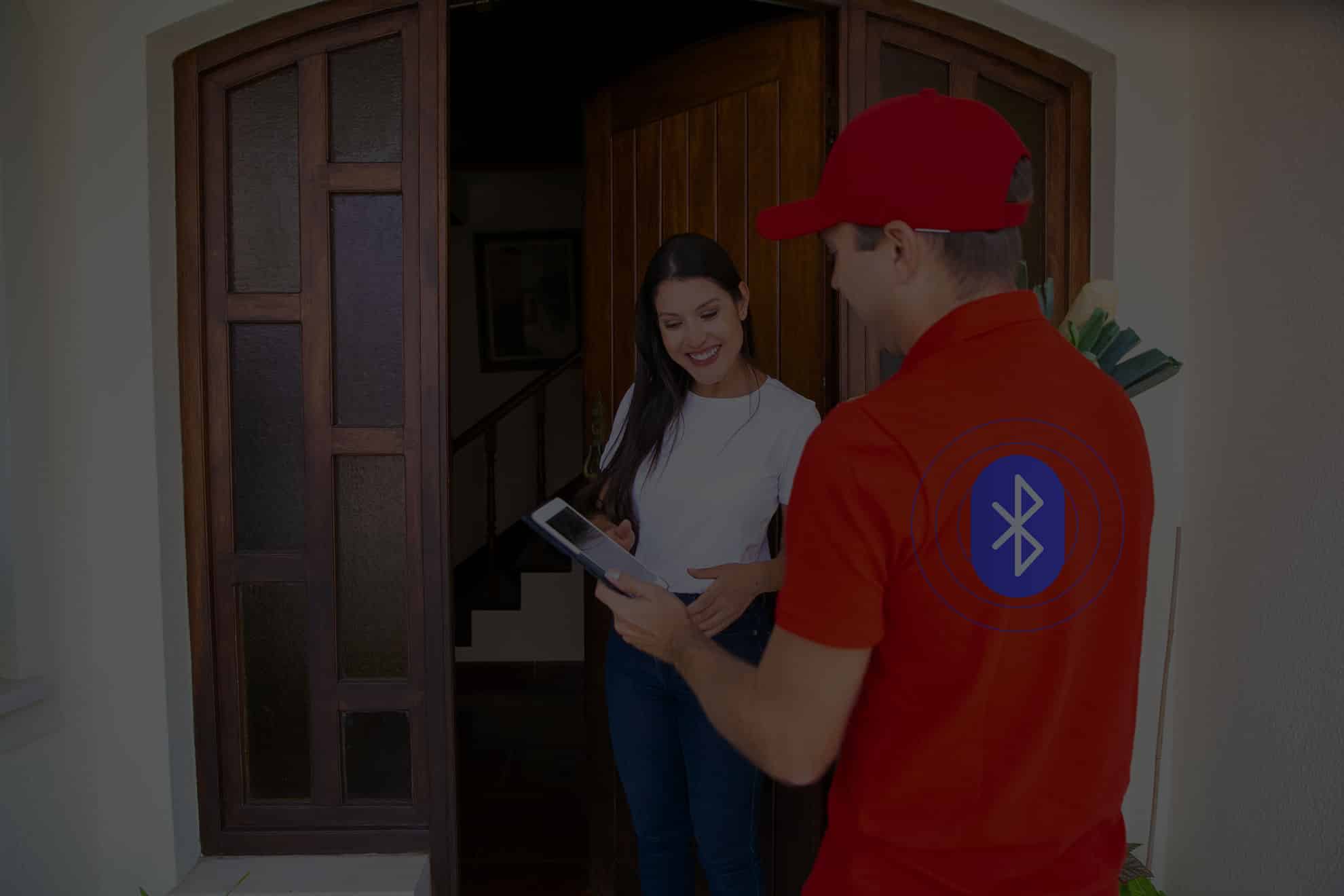 Bluetooth Access Control In California
What is Bluetooth Access Control (BAC)?
Bluetooth Access Control is a smart version of traditional access control systems that uses the Bluetooth frequency range in order to let devices like mobile phones and readers communicate with each other. Why?
Because when you own a business, building, apartment complex, or even a large home, it's important to have the most sophisticated access control system on the market. For example, when you hire Locksmith On Wheels to install a state-of-the-art BAC system in a small office building, all your employees can use Bluetooth door access, via their personal smartphones, at every controlled entrance.
Each entry can easily be equipped with a Bluetooth security system reading device so that every person who attempts to get in will need to have the correct code within their phone's app.
Bluetooth access control systems use low-voltage electrical devices, which include a reader posted at or near entry points, with which people interact. Anyone who wants to gain entry to the facility must have a device (typically a smartphone) that is pre-loaded with either a special Bluetooth-enabled app or a stand-alone security key that the reader can recognize.
When the person attempting entry comes within several yards of the Bluetooth-enabled reader device, all they have to do is open the app on their smartphone and swipe to open the door or gate. It's also possible to use a key-fob paired with the BAC. Because modern Bluetooth door access systems use something called BLE (Bluetooth low-energy) device readers can run on small batteries for months or even years at a time.
The advent of this kind of security in offices, government facilities, homes, and apartment building access control systems means that owners need not use old-fashioned card-access systems. Cards can get lost, damaged, or transferred from person to person.
That's not the case with a Bluetooth security system because each employee or resident must use their own phone or a key fob. Additionally, owners can change access codes at any time to delete or add names of individuals to an approved list of allowable entrants. Locksmith On Wheels can install or repair any of the Bluetooth access control products and systems in current production, whether on small office structures, large corporate facilities, or private property.
What Are the Advantages Of Using Bluetooth With Access Control?
There are multiple advantages of BAC systems, as well as for related apartment building access control systems that use Bluetooth technology. Here are a few:
Owners can save even more money when employees and others use smartphones as access devices. That means no expense of providing users with fobs or RFID cards.

The systems are very low-energy, whether connected to a grid electrical system or operating on small, long-life batteries.

Unlike an RFID system, BAC systems use very little energy.

Owners can adjust the range from which the reading device can recognize users' devices, setting them to work from one inch up to about 16 feet.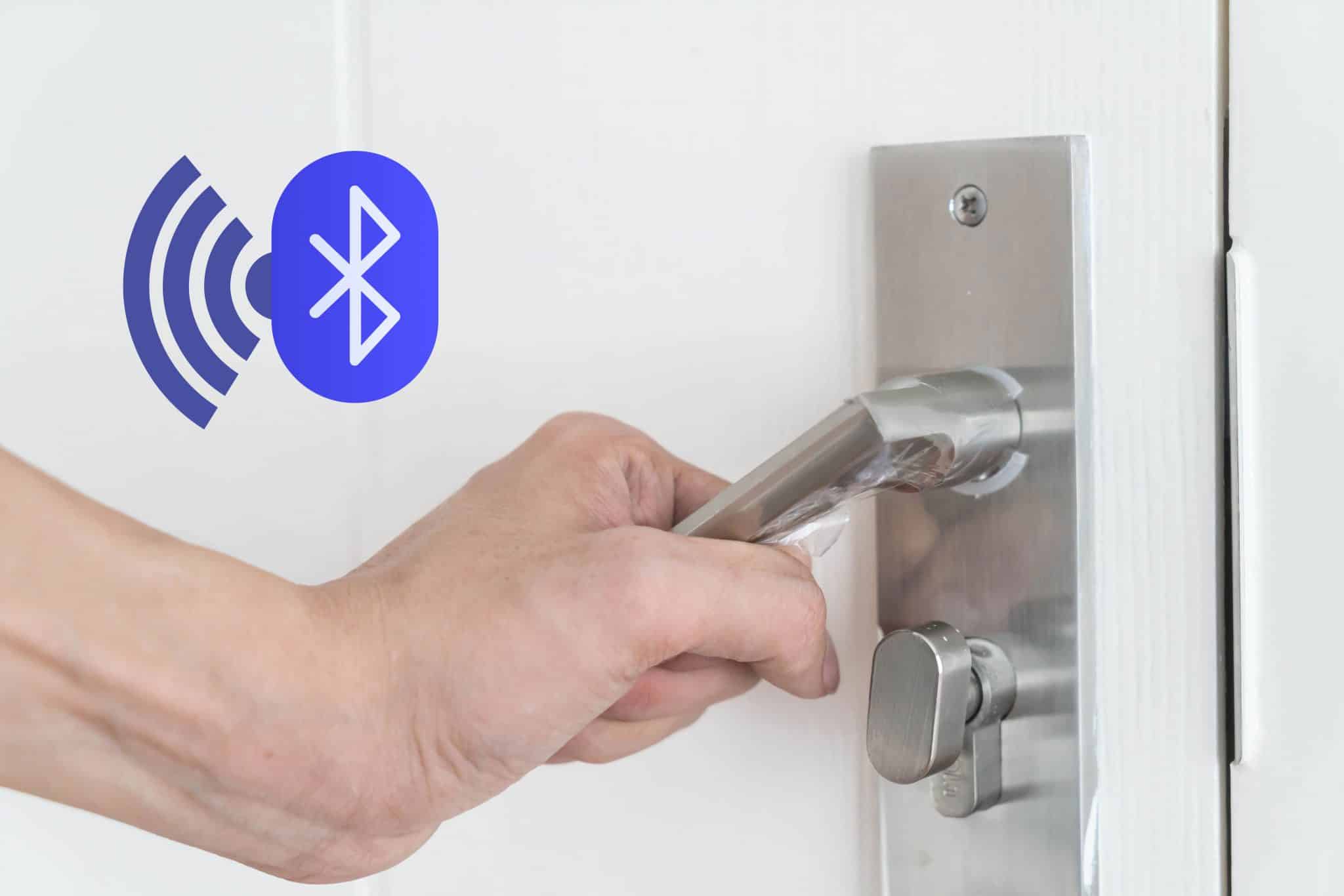 Why Choose Locksmith On Wheels?
When you decide to team up with the professionals at Locksmith On Wheels, you get not only the best-trained technicians in the industry, you also get prompt service, around-the-clock response whenever you contact us, experts who have long-term experience with all kinds of access control and every other lock-related service, and the best guarantee in the business.
And, if you need traditional locksmith services like key duplication, re-keying, lock repair, smart lock installation, or anything else, our walk-in storefront in Dublin services a wide area. In fact, we regularly send out response and emergency teams to all the cities in our service area, including Walnut Creek, Pleasanton, San Ramon, San Francisco, Livermore, Danville, Albany, Berkeley, and dozens of other communities and rural areas.
Over 100 Real 5 Star Reviews from Real Customers
"Great and prompt service! Kyle was very professional and tech savvy. Got my car up and running in less than 10mins. Very good experience."
"I work for a property management company and every time we need assistance, they respond very quickly. Javier's customer service is exceptional. Our tenants, and ourselves, are always happy and satisfied and that's why we continue business with Locksmith on Wheels :)"
"I don't like to leave reviews! Only doing this because of the terrific service I received with "Locksmith on Wheels." I called to install a new lock on my garage door that leads to my backyard and when Ruben came out he was very empathetic when I told him why I was installing new locks. I appreciate people who still care about other people. Highly recommend them!"
"I need replace three door knobs, Ruben gave itemized quote when we talked then came on time with good service and keep the same price, I definitely will recommend Ruben and use his service again."