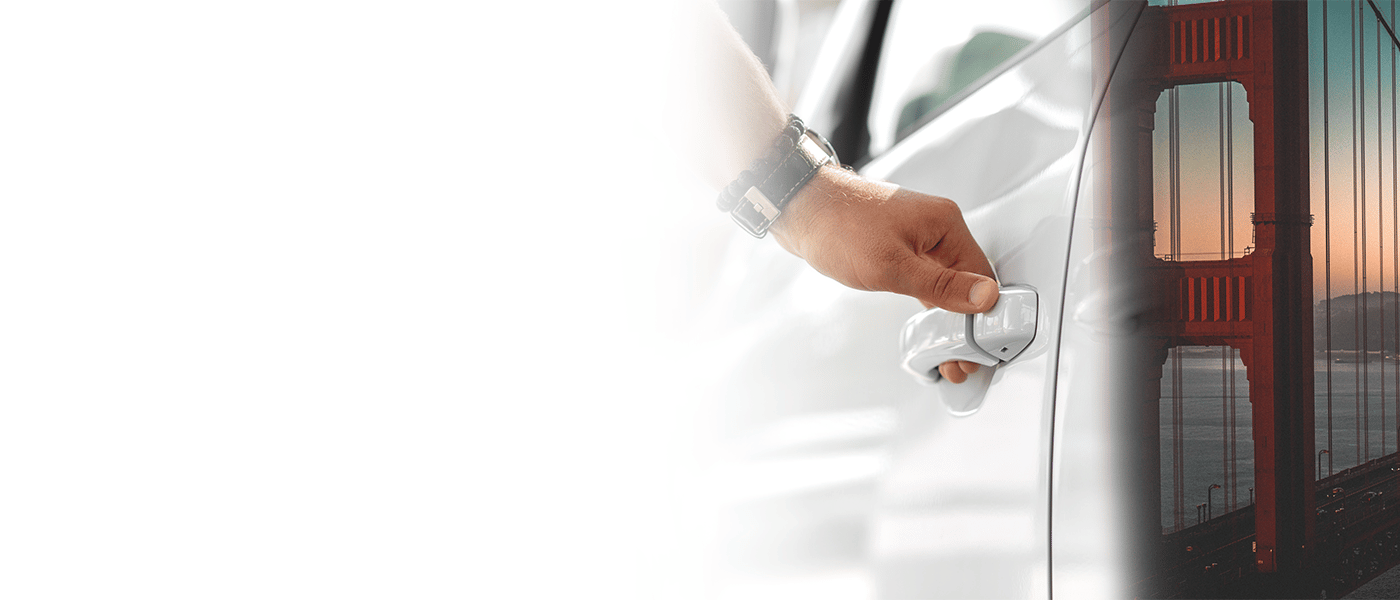 Car Door Locksmith
Services in
San Francisco, CA
About Our
Car Door Lock Services
As a resident of San Francisco, you no doubt understand how important it is that you always have easy access to your car. In the Bay area, it's nearly impossible to make it through an entire day without having to spend a lot of time commuting.
Of the things that can keep you from having easy access to your car, you would likely agree that lock and key issues would be at the top of the list. Whether your car relies on traditional locks/keys or a fob device, you would like to think they are reliable. Unfortunately, anything that has moving parts is going to be subject to breaking or malfunctioning.
When something goes wrong with a car door lock, you'll find yourself locked out, locked in, or unable to lock the car at all. All three of these problems can create havoc if they occur at the wrong time. The "laws of probability" suggest that things will go wrong at the most inopportune time. Sometimes, they can happen at a time that puts a driver like you in harm's way.
Given the unlikelihood that you have the knowledge and tools you would need to deal with a car door lock issue, you'll need help. You'll need help from San Francisco's car locks locksmith community. That is why your first call should go to a top San Francisco automotive locksmith like Locksmith on Wheels.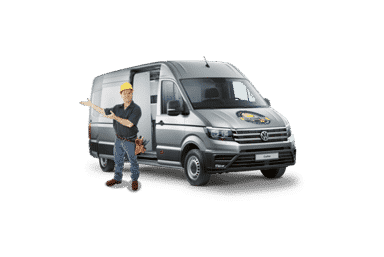 Mobile car locksmith
Locksmith on Wheels provides a full range of locksmith services from our fleet of mobile locksmith units.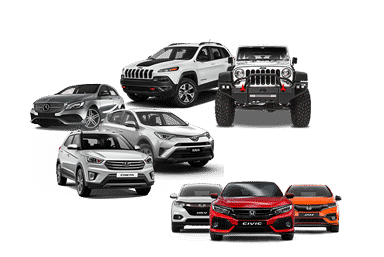 Emergency car locksmith
At Locksmith in Wheels, we treat every call for our services as though we are dealing with an emergency.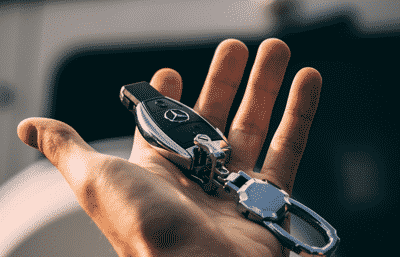 Car keys make
We have the materials and tools to make care keys while you wait with or without the original car key.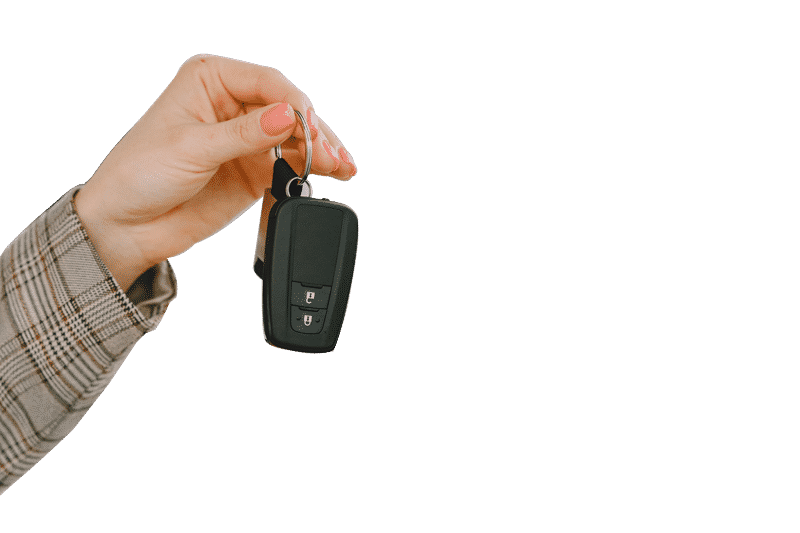 Car keys copying
We have the capacity and resources to make as many car keys as you might need or request.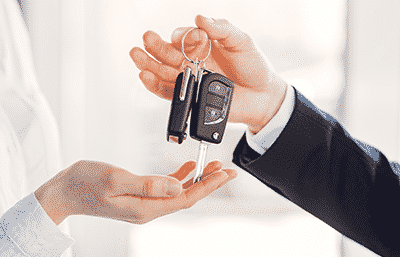 Car keys replacement
If you have lost car keys, we can provide car key replacement services in a matter of minutes. Our car locksmith team can also service your key fob or transponder key.
Need Help With a Car Door Lock?
A lot of things can go wrong with a car door lock. You might experience a car lockout and need a way to unlock a car door. A key might break off in a lock. Locks can easily break or malfunction. A fob device signal might fail to unlock the car. How many of these issues have happened to you?
When something goes wrong with a car door lock, there is no need to waste your time trying to figure out how to proceed. Locksmith on Wheels, a top Bay Area local locksmith, awaits your call.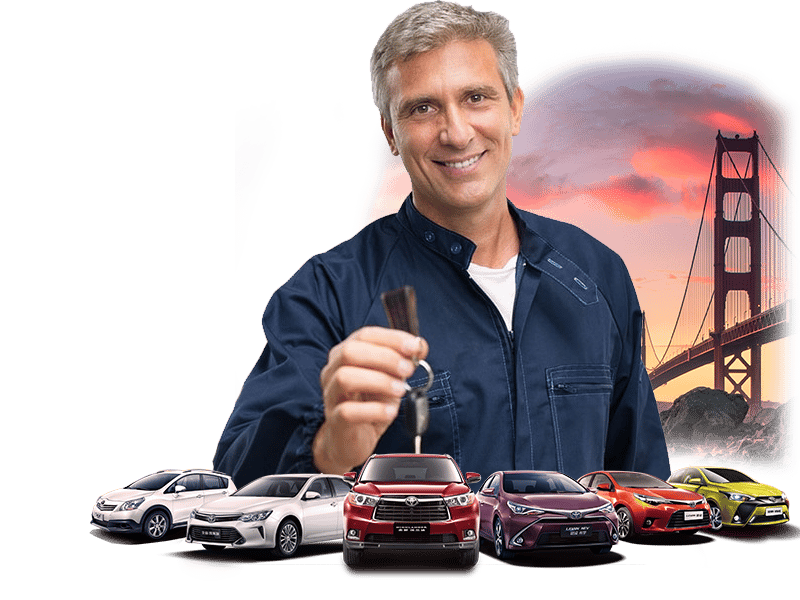 The moment we get your call, we'll assume it's an emergency. After all, we don't like the thought of our customers being inconvenienced or left facing danger. One of our well-trained mobile car door locksmith technicians will respond to your call in 30 minutes or less under normal conditions.
Upon arriving on the scene, they will quickly assess the situation and suggest a course of action. With your approval, they will move forward to fix your car door lock and address any further concerns you might have.
About Our Car Locksmith Services
As a top San Francisco automotive locksmith, Locksmith on Wheels provides a full range of locksmith services for car owners. To be very clear, we offer our car locksmith services for any car on the road today. That's regardless of the car's make, model, or year.
Acting as a car door locksmith, we offer the following services:
Repair existing car door and truck locks
Unlock car doors as part of our car lockout service
Replace car locks (recommend state-of-the-art locks for maximum protection)
Rekey locks after a break-in or keys have been lost
Remove broken keys jammed in locks
Should anything go wrong with a car key, fob device, or the car's ignition or electronic security systems, Locksmith on Wheels offers the following auto locksmith services: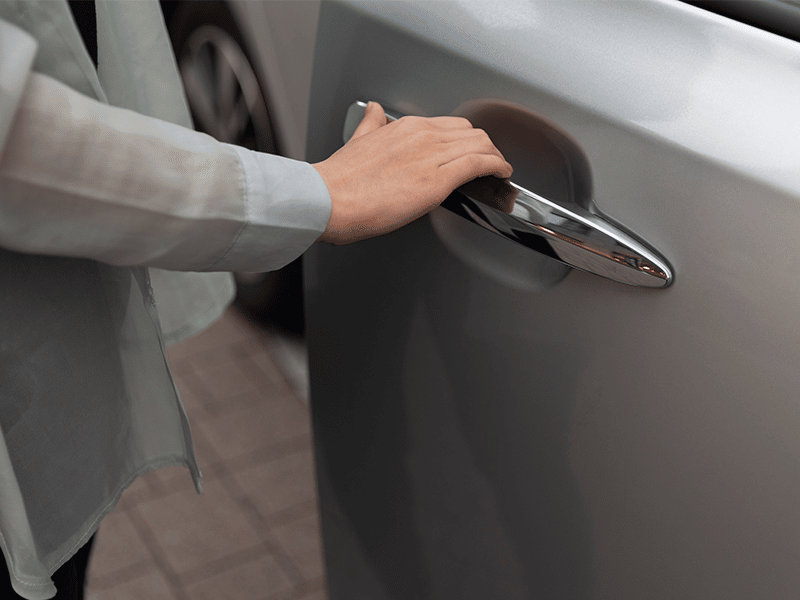 Why You Should Choose Locksmith on Wheels
When you call for a car door locksmith service in South San Francisco or any other part of the city, you have a right to know about the locksmith company that is answering the call. You also have a right to know why you should choose Locksmith on Wheels.
During our time providing services in the Central California region, we have established a very good reputation. The credit for our highly-rated reputation goes to our great staff of administrators and locksmith technicians.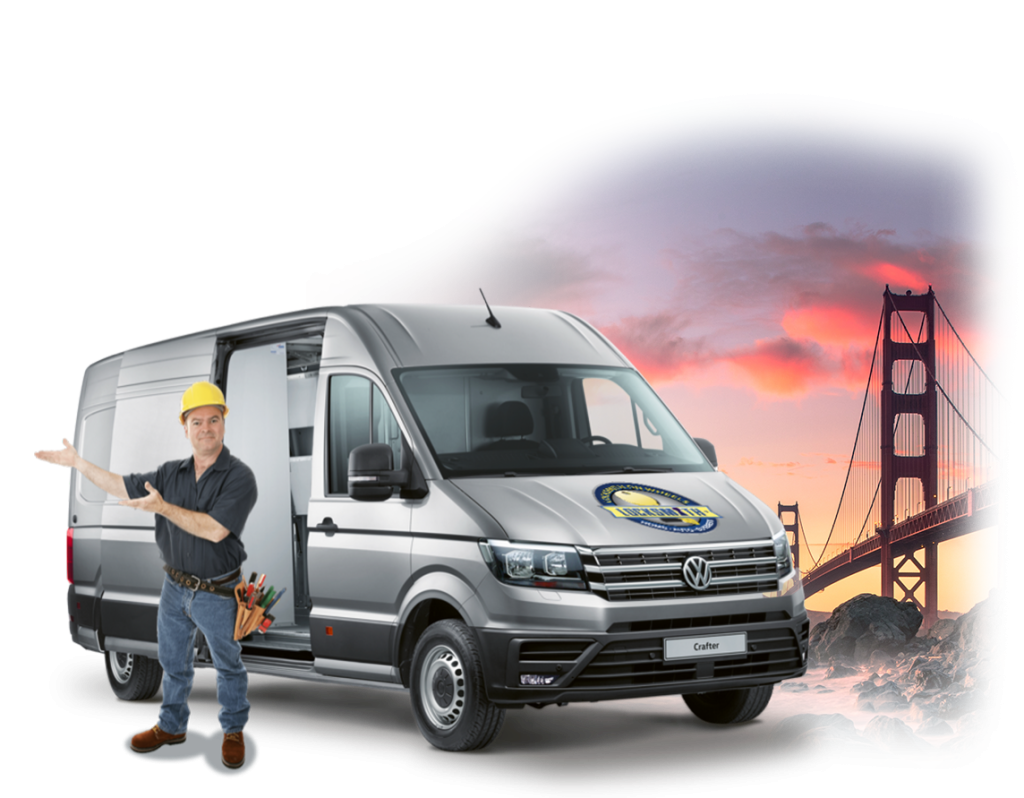 Before we assign one of our locksmith technicians to a mobile locksmith unit, we work hard to ensure they can handle any customer request. To do that, we start by hiring those we feel will meet our high standards. We then offer them a full range of training related to anything a professional locksmith should be able to do. We also make sure they have access to the best tools of the trade.
Once on the streets, it's their great work that points them out. We feel confident that all of our locksmith technicians are professional and courteous at all times. They work hard to do the job right the first time, always to the customer's satisfaction.
Once the job is done, customers like you will get an invoice for our services. What you will immediately recognize is that our prices are always fair, affordable, and very much in line with the competition.
As for our emergency service, we are always ready to respond to each call as though it's an emergency. Our pledge is to do our best to respond to all calls in 30 minutes or less with the goal of getting you back on the road as quickly as possible.
When the time comes that you need a San Francisco automotive, we want your call to come to Locksmith on Wheels
Over 100 Real 5 Star Reviews from Real Customers
"Great and prompt service! Kyle was very professional and tech savvy. Got my car up and running in less than 10mins. Very good experience."
"I work for a property management company and every time we need assistance, they respond very quickly. Javier's customer service is exceptional. Our tenants, and ourselves, are always happy and satisfied and that's why we continue business with Locksmith on Wheels :)"
"I don't like to leave reviews! Only doing this because of the terrific service I received with "Locksmith on Wheels." I called to install a new lock on my garage door that leads to my backyard and when Ruben came out he was very empathetic when I told him why I was installing new locks. I appreciate people who still care about other people. Highly recommend them!"
"I need replace three door knobs, Ruben gave itemized quote when we talked then came on time with good service and keep the same price, I definitely will recommend Ruben and use his service again."
Frequently Asked
Questions
How much will it cost to replace all four car locks and the trunk lock?
It's difficult to quote a price without knowing the make/model/year of your car and the type of car locks you might prefer. What we can state with confidence is that our prices will be competitive.
How long does it take to perform a key fob programming task?
Our locksmith technicians have access to special software programs that assist in the fob programming process. The time range runs from one hour to maybe two hours.
I have an early model German car. Can you still repair the car door locks?
Yes. As we stated earlier, we can service any card on the road today with no regard for the car's make, model, or year.