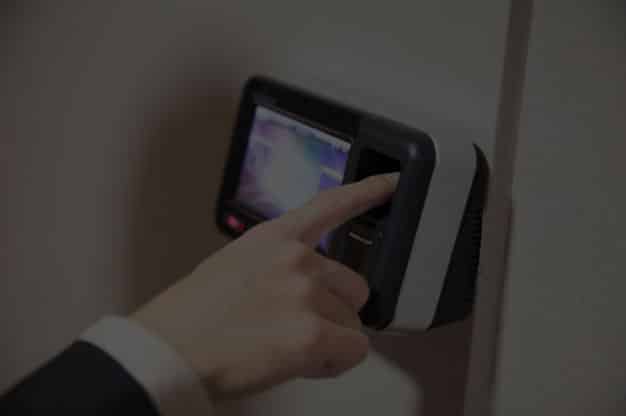 Biometric Access Control for Maximum Security
What is a Biometric Access Control System?
Biometric security systems, also called biometric access control, or BAC systems for short, are among the hottest security products available today. That's understandable because these sleek, modern technologies offer the very best in both daily convenience and residential and commercial security.
Technically speaking, when professional locksmiths speak of "access control" as it relates to biometric security systems, they're talking about the specific management of a single point of access, like a gate, door, elevator, turnstile, garage, or anywhere else that people attempt to gain entry into a particular location.
No matter what kind of access control you have in mind, it's important to know that they are all based on three distinct criteria. That's locksmith talk for saying that all the systems are based on user objects, user information, or the user's physical characteristics.
For example, user objects that can give a person access include things like ID cards, keys, key-fobs, and badges. So, in an object-based system, users need to have one of those "object" to get in.
Access systems based on information work by asking the user to provide precise data in order to gain entry. If you've ever had to give a PIN, unique password, or pass phrase to gain access to a location, then you were dealing with an information-based access device.
Finally, the most sophisticated of all access systems are biometric devices. Biometric security systems uses things like facial recognition, veins in the palm, scans of the iris, or simple fingerprints.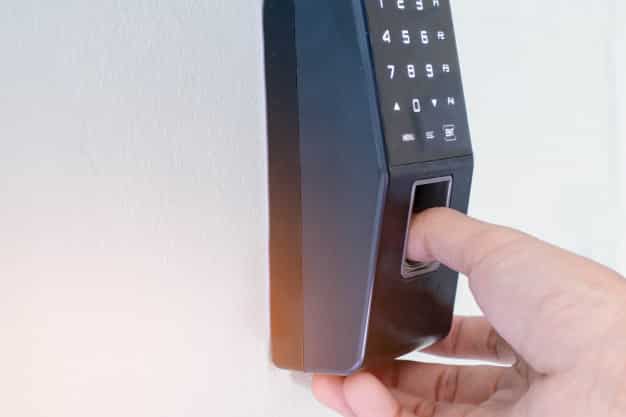 When the word "biometric" is used, it refers to three particular kinds of access control, all of which are based on physical characteristics of the user, or the person attempting to gain entry. As briefly noted above, the three methods are FR (facial recognition), PV (palm vein), and IS (iris scan of the center of the human eye).
FR systems store each user's unique facial features in a secure file and compare those data points against the face of the person attempting to gain entry. A face attendance machine is the central device in these systems. If there's not match, access is denied. FR is widely used in the business world, by governments, and in airports.
PV is considered slightly more reliable than FR because a person's palm veins rarely change throughout their adult lives, whereas faces often change as people grow older.
Finally, IS security systems use unique characteristics of the human eye, and are similar to PV scans. Unlike faces, irises do not change as a person grows older.
Benefits of Biometric Systems
The benefits of biometrics when used in security systems are many, but most companies opt for BAC systems for the significant cost efficiency, security, and convenience. Biometric characteristics can't be copied or stolen, which means high security for users. Additionally, owners like the fact that they can set permissions via a simple dashboard and that biometric features like faces, eyes, and veins can't be faked by unauthorized users.
BAC systems are super-convenient because users never have to worry about losing their fingerprints or other identifying characteristics. Access is quick and easy with the wave of a hand or face scan, which usually takes less than two seconds.
There's no more cost-efficient way to protect high-priced assets in a building, eliminate the replacement expense of key-cards or fobs, and reduce the payroll expense of live security staff.
And don't forget, Locksmith On Wheels has California offices in dozens of communities, including Albany, Berkeley, Danville, Livermore, San Ramon, San Francisco, Pleasanton, and Walnut Creek. So, wherever you are, we can get you up and running with a BAC system that meets your needs.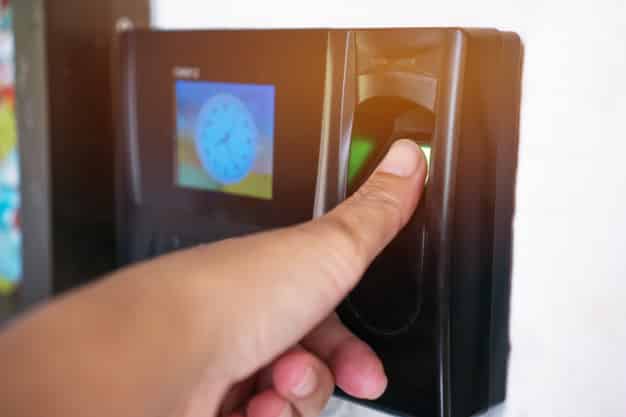 Why Choose Locksmith On Wheels?
If you want to ramp up your security with biometric access of any kind, there are dozens of reasons you should contact Locksmith On Wheels. Not only do we serve multiple California communities, including Albany, Berkeley, Danville, Livermore, San Ramon, San Francisco, Pleasanton, and Walnut Creek, but we also send crews to surrounding areas for clients who need our help.
The main reason people call us every day is because we deliver the best service, without question. Our technicians are highly experienced, use state-of-the-art equipment, and know how to deal with every kind of security situation there is.
One call to Locksmith On Wheels and you get technical teams that arrive promptly and ready to go right to work. And, if you don't know which locksmith or security solution if right for you, our professionals will be glad to answer all your questions and help you choose a solution that makes sense for your building and your budget.
Whether you need a fingerprint system, face attendance machine, or a simpler kind of access control for your building or office, we have you covered. One call is all it takes to get your questions answered.
Over 100 Real 5 Star Reviews from Real Customers
"Great and prompt service! Kyle was very professional and tech savvy. Got my car up and running in less than 10mins. Very good experience."
"I work for a property management company and every time we need assistance, they respond very quickly. Javier's customer service is exceptional. Our tenants, and ourselves, are always happy and satisfied and that's why we continue business with Locksmith on Wheels :)"
"I don't like to leave reviews! Only doing this because of the terrific service I received with "Locksmith on Wheels." I called to install a new lock on my garage door that leads to my backyard and when Ruben came out he was very empathetic when I told him why I was installing new locks. I appreciate people who still care about other people. Highly recommend them!"
"I need replace three door knobs, Ruben gave itemized quote when we talked then came on time with good service and keep the same price, I definitely will recommend Ruben and use his service again."