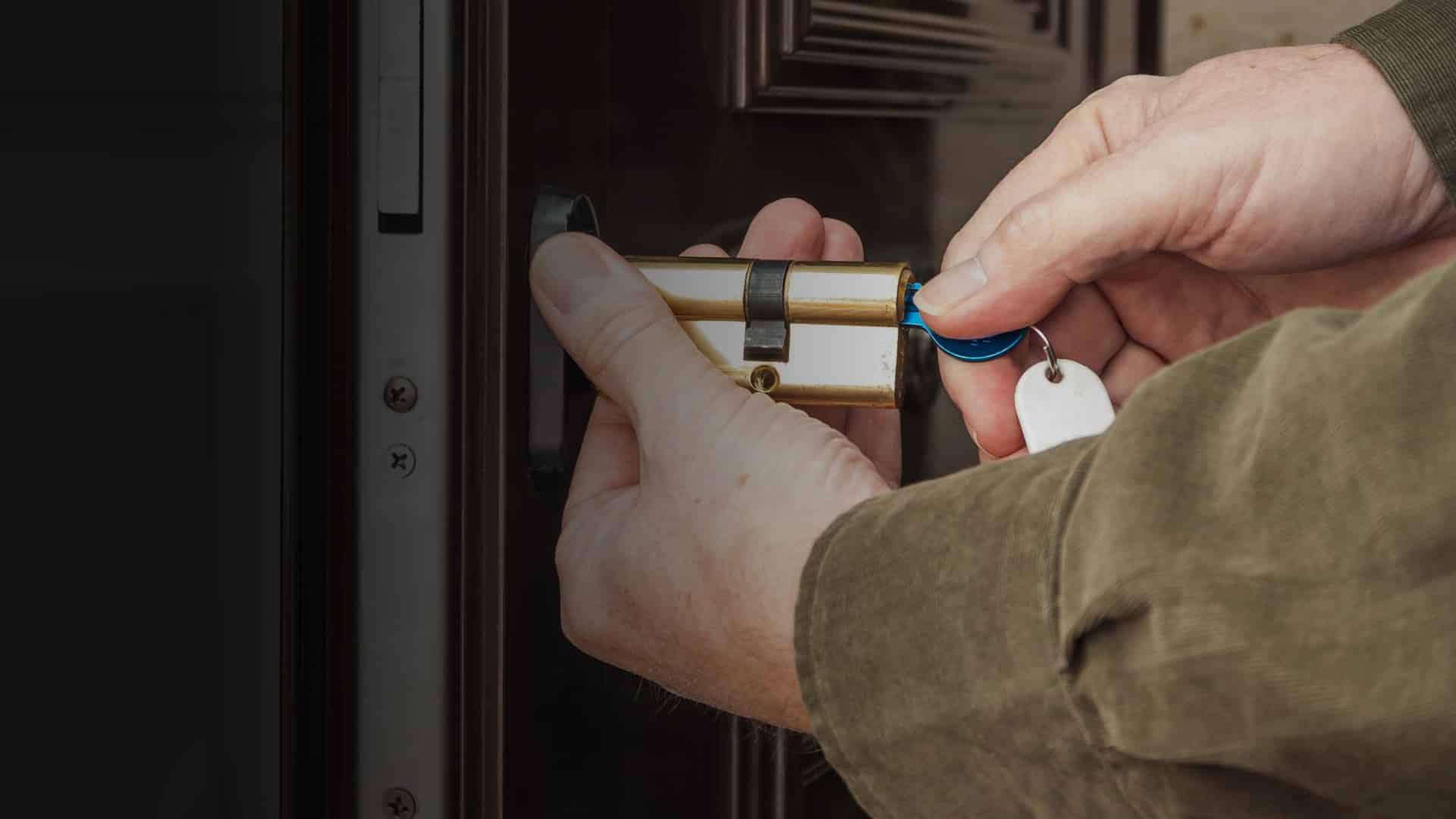 Reliable,
top-rated
commercial lockout services
Commercial lockouts are the last thing you need to deal with when running or managing a business. Lockouts are stressful under normal circumstances, but even more so when your business or job depends on you having access to your store, office, files, safe, fleet vehicle and more.
No matter the cause, be it lock failure, a broken or lost key, damage, or simply a door slamming locked behind you, Locksmith on Wheels can be on-site fast, getting you the help you need to keep your day (and business) running smoothly. Call or message us today and find out why so many local area commercial businesses trust us to handle any lock issues they run into.
Office or Business Lockout
No matter if you are in charge of a small business or a major corporate operation, when it comes to accessibility and security you can never be too prepared or careful. Yet commercial lockouts can happen to even the most diligent of individuals, for reasons that may be well beyond your control or foresight. When this happens, you need a commercial locksmith you can trust to help quickly, with reliable and affordable services that help you regain access to critical assets or areas of your workplace.
Having combined decades of experience in commercial locksmith service and support, we know how to get the job done the right way, quickly and reliably so you can get back to "business as usual".
We are ideally equipped to handle all types of office or business lockout scenarios, and can provide on the spot solutions ranging from new keys to reprogramming smart locks or making on-site door or lock repairs.
Emergency Commercial Lockout
Even small downtime in access to critical assets, rooms, machines and more can cause major headaches ranging from delayed production and downtime, to safety and security concerns. Not to mention lockouts can cause significant losses as it relates to your bottom line.
Don't let an emergency lockout stress you out. Call Locksmith on Wheels and our locally owned and operated mobile locksmith can be on site fast. We'll quickly identify any underlying issues and get you access before you know it.
Common industries and clients include
Common Industries and Clients Include
Our talented and expertly trained team of locksmiths is adept at handling locking mechanisms and systems tailored for a broad range of industries and businesses.
Office buildings
Retail shops
Apartment complexes
Restaurants
Small businesses
Government offices
Schools
Hospitals and more…
Common types of locks we provide
From simple deadbolts, to smart locks and master key or access systems, we can help you get back access when you need it most.
Exterior and interior office locks
Office file cabinets
Office safes
Panic bar locks
Master key systems
Smart locks
Office garage lock and more…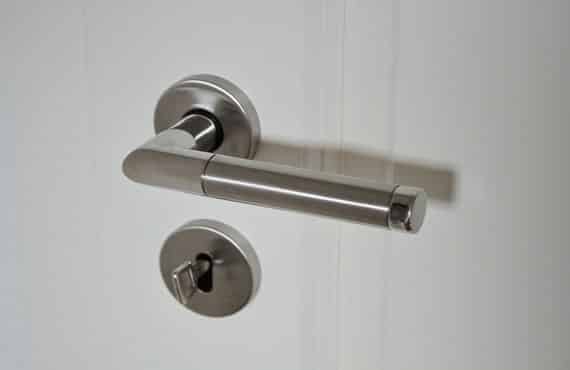 Other commercial locksmith services we offer
Lock inspection
Security consultation
Specialized locks for employee access
Lock upgrades or replacements
Rekey locks and cylinders
Keyless electronic lock installation
High security locks
Key duplication
Safe opening services
Lock repair and more…
Over 100 Real 5 Star Reviews from Real Customers
"Great and prompt service! Kyle was very professional and tech savvy. Got my car up and running in less than 10mins. Very good experience."
"I work for a property management company and every time we need assistance, they respond very quickly. Javier's customer service is exceptional. Our tenants, and ourselves, are always happy and satisfied and that's why we continue business with Locksmith on Wheels :)"
"I don't like to leave reviews! Only doing this because of the terrific service I received with "Locksmith on Wheels." I called to install a new lock on my garage door that leads to my backyard and when Ruben came out he was very empathetic when I told him why I was installing new locks. I appreciate people who still care about other people. Highly recommend them!"
"I need replace three door knobs, Ruben gave itemized quote when we talked then came on time with good service and keep the same price, I definitely will recommend Ruben and use his service again."
Fast and affordable
service for businesses
Commercial lockouts are often time-sensitive, stressful and a downright pain to deal with. Yet at some point, most businesses will run into issues with their locks and security measures. At Locksmith on Wheels, we take pride in making you and your business a priority. As a locally owned and operated business we can be on location quickly, restoring access fast and providing solutions on site. From simple solutions to complex issues, we have you covered.
Call or message us today, we'd love to learn more about how we can help.