Door Locks Services
in East Bay, CA
When your door and window locks are functioning as they should, all is good in terms of you feeling safe and in control. The second something goes awry, those safe and in control feelings are likely to go away. What can go wrong? The lock could jam or simply start malfunctioning due to age. Good news! You can get those feelings back with one call to a reputable East Bay emergency locksmith like Locksmith on Wheels.
Locksmith is a full-service locksmith company. We serve Dublin, California, and surrounding areas like Fremont, Hayward, Livermore, Pleasanton, San Mateo, San Ramon, and wider East Bay areas. The services we offer include work on all kinds of locks, door, car and commercial.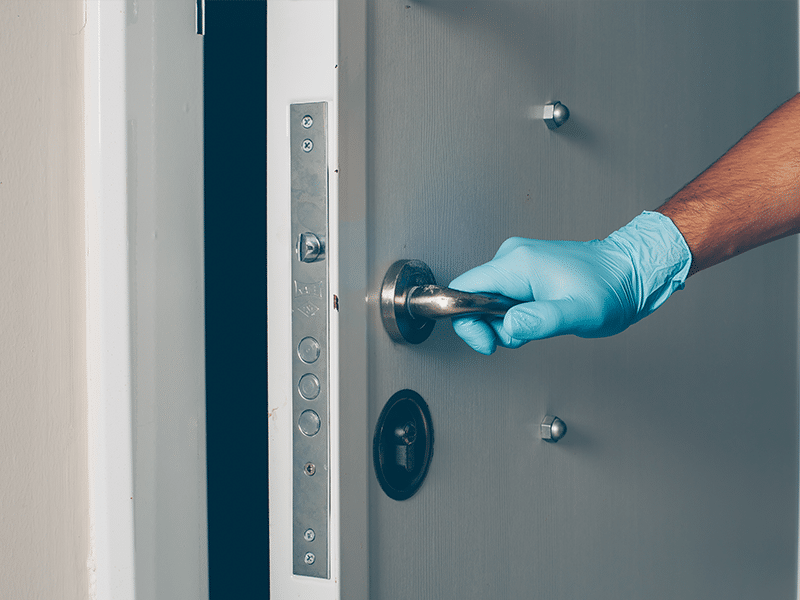 Life is not possible in California if someone doesn't have access to a reliable car. That means a lot of people in the Dublin / Tri Valley / Fremont/ Alameda county, etc. are living at the mercy of their car locks and keys. That likely includes you as a resident in this area.
If something goes wrong with your car door locks, you'll most likely be significantly inconvenienced if not stranded in a dangerous situation. Yes, you'll probably get a sense of urgency as the stress you feel start to build. Locksmith on Wheels offers terrific automotive roadside services. Here is a list of those services:
Unlock door service
Repair car door and trunk locks
Replace car door and trunk locks
Rekey car door and trunk locks
Combined, your house door locks serve one very important purpose. They are there to protect you, your family, and the family's personal assets from violent criminals. There is very little in your life that is more important than feeling safe in your own home. Unfortunately, home door locks are not always as reliable as you might need them to be.
When something goes wrong with one of your home door or window locks, time is of the essence. You need a locksmith company that's going to respond to your needs promptly. You need to contact a top East Bay emergency locksmith, that being Locksmith on Wheels.
With that call, we'll immediately send one of our well-trained mobile locksmith technicians to your home as quickly as possible. When they arrive, they will assess the situation and decide on which course of action they should take. Here is a list of the home door lock services we offer:
Repair door, window, and sliding door locks
Repair door, window, and sliding door locks (new locks)
Unlock door service
Installation of master home lock system
It's noteworthy that we work on car locks for all makes, models, and years of cars. That includes foreign cars, early model Fords – Chevys – etc., and the most recent makes and models rolling off the assembly lines today.
As a business owner or manager, you bear a lot of responsibility for the success of your company. You are responsible for the company's profitability, the welfare of your employees, and the protection of the company's assets. To handle these responsibilities, your building has to be protected by security features that work all the time. Said security features include building/office locks and electronic security systems.
When it comes to your facility's locks, they are all that stand between your company's assets and the criminals that would like to get their hands on those assets. You can't afford to have your locks keeping you or your employees from getting to work serving customers. You also can't afford to have vulnerable locks that can't sufficiently protect the company's assets during non-business hours.
Locksmith on Wheels is very proud to serve the area's business community. We are always available with a mobile locksmith who is ready to answer the call when a business owner or manager calls for help. With that in mind, here are some of the services we offer related to commercial door locks: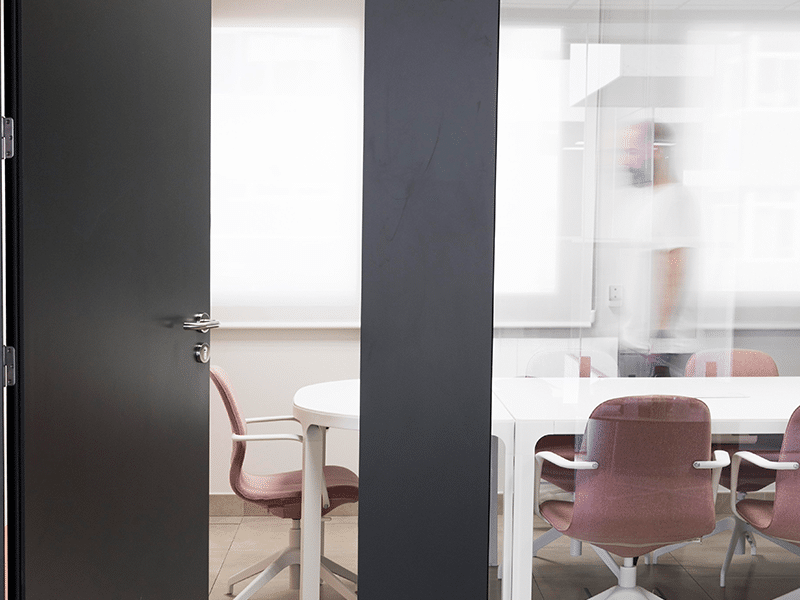 Our Locksmith Services at Locksmith on Wheels
As we mentioned above, Locksmith on Wheels is a full-service professional locksmith. That means we are currently offering a full menu of locksmith services for homes, businesses, and automobiles.
The above discussion has been largely focused on services related to locks. That is just a fraction of the services we have in our offering. Here is a look at some of the other locksmith services we offer:
Note: Our locksmith technicians have the ability to cut new kets with or without access to the original keys.
Over 100 Real 5 Star Reviews from Real Customers
"Great and prompt service! Kyle was very professional and tech savvy. Got my car up and running in less than 10mins. Very good experience."
"I work for a property management company and every time we need assistance, they respond very quickly. Javier's customer service is exceptional. Our tenants, and ourselves, are always happy and satisfied and that's why we continue business with Locksmith on Wheels :)"
"I don't like to leave reviews! Only doing this because of the terrific service I received with "Locksmith on Wheels." I called to install a new lock on my garage door that leads to my backyard and when Ruben came out he was very empathetic when I told him why I was installing new locks. I appreciate people who still care about other people. Highly recommend them!"
"I need replace three door knobs, Ruben gave itemized quote when we talked then came on time with good service and keep the same price, I definitely will recommend Ruben and use his service again."
Frequently Asked
Questions
As a business owner, I was wondering how often would you recommend that I should have the company's locks rekeyed?
If the company's security is compromised by the criminal element, you should immediately have the locks rekeyed if not replaced. We would also recommend that have certain locks rekeyed every time you have any meaningful employee turnover.
My fob device is failing to lock and unlock my car doors. What should I do?
You can start by giving us a call. Upon the arrival of our locksmith technician, they will start by testing and or replacing the fob's battery. If that didn't resolve the issue, they might try reprogramming the device. If that were to fail, they would likely recommend that you replace the original device with the necessary fob programming.
Before you unlock my house lock, will I need to offer up any kind of documentation?
If you don't have your house key, we will need to ask you for identification and perhaps something that proves you have a right to enter the home. We will need to do this for the protection of whoever owns the home.
How long would it take to replace all of the locks in my business facility?
It would depend on several factors. We would need to know how many locks you would want to replace and the kind of locks you would want to have us install. Before you make any decisions, we should discuss your intentions. Depending on what you decide, it would take us about 10-20 minutes to change a single lock as long as there were no complications.