Lock Change Service
Complete your dream of having a world-class lock in place, it is time to consider a change.
With Professional Mobile Locksmith Technicians Ready To Take On Any Job!

Lock change service for Homes and Offices
The importance of a good lock cannot be stressed enough. It holds real value and is a major part of protecting your assets in the modern age. For those who are looking at having a world-class lock in place, it might be time to consider a change.
Here is a look at what you have to think about before making a switch to a better lock. These tips are going to help you out in determining what route is best for you and your lock-related needs.
Choose the right lock
The one thing you need to think about is the type of lock you are getting.
A traditional lock isn't going to cut it. You will want something that can be re-keyed and will work well with other locks in the area. You also want something that is durable, easy to manage, and is going to offer a simple safety solution. You don't want a cheap deadbolt that is going to fall apart with a simple shake. Keep in mind that if you already have a great lock on your door it's probably much better to rekey your locks rather than replace them, it would also be less expensive.
Understand safety concerns first
Safety is a legitimate concern for those who are setting up a new lock.
You want to make the change with safety in mind as that is the only way you will draw in good results. People who don't think about safety are the ones who are going to put up a cheap deadbolt in the first place. With lock safety, you want to factor in where the lock will be positioned and how it is going to be put into place.
Quantity influences choice
The final decision-making tip is to think about quantity. How many locks are going to be put on the door? Can they be synced so you don't have to use multiple keys? This is important as it is all about increasing usability.
Don't forget aesthetics while changing locks
Yes, this is not the first priority for changing a lock but it has to be factored in. The lock isn't going to be sitting in a bubble to the side. It is going to be in plain sight and that is why it should look the part and not take away from the setting. This is a part of the decision-making process so you end up with a proper lock that is going to do what it is supposed to do without looking awful. Think about this before making the investment and changing the lock.
These are the tips property owners will need to keep in mind while they are investing in a good lock and making the change. It is an easy process as long as you are mulling over these details and not ignoring them. You want to take your time and make sure all details have been pondered over before you go ahead and make the change. This is going to help out with protecting your assets and making sure the lock is working out as it needs to. A good decision here will protect your assets later on.
When should I change my locks?
Mark
2019-12-08T10:44:35+00:00
You may need a replacement lock if:
You lock has become worn out, rusty or damaged
You struggle to open the lock, even with the right key
Your keys have been lost or stolen, causing security concerns
A break-in attempt has caused damage to the hardware
You have recently moved to a new house or relocated your office, and you want to make sure no one else has access to your premises
What Is The Cost Of Having Your Locks Changed?
Mark
2019-12-08T13:23:53+00:00
There are many parameters that affect the price of a lock replacement.
The minimum price for lock replacement is $90 (not including labor).
We will assess the price of each lock replacement job according to the extent of the damage, difficulty removing the existing lock, the type of door, the type and security grade of the lock and labor costs. Additional charges will be incurred for emergency callouts after work hours.
Locksmith works with complete transparency!
One of our locksmiths will come to your home or business, diagnosis the lock condition and other factors, and offer appropriate options to choose from. There are no hidden costs and no obligations in your side. Our locksmith only starts working when you approve the offer, and you can be sure you pay exactly what you expect at the end of the job.
The Lock Replacement Process – Quick and Simple!
Mark
2019-12-08T10:40:48+00:00
One of our trained locksmiths will come to your home or office at a time that is convenient for you (or straight away if you need emergency assistance!). The locksmith will examine the lock to determine the type and brand, identify the problem, and confirm whether the lock needs to be replaced.
Once our locksmith have analysed the problem, he will offer you several available options according to the condition of the lock and door, your needs and your budget. You can choose to have the same or similar lock installed, or to take the opportunity for an upgrade to a more secure or advanced lock. Once you decide, the locksmith will carry out the work to the highest standard.
Contact Locksmith on Wheels today for lock replacement services with unbeatable quality and customer care. Call us any time!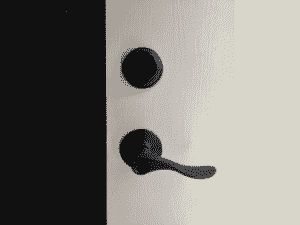 Residential Locksmith
Our company's prerogative is dedication to our locksmith service and clientele, and our endeavor is to promote assurance and quality…
Commercial Locksmith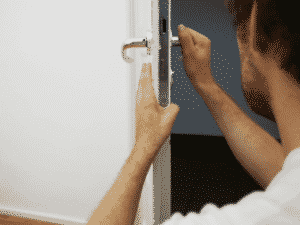 24/7 Emergency
Our professional locksmith team is expert at resolving any possible complication in a swift and efficient manner. The staff at SOS…