Emergency locksmith services in Livermore, CA
Residential and commercial locksmith services in Livermore, CA
Life is full of unknowns, sometimes those unknowns involves losing your keys, getting locked out, lock failure, or even break-ins. All of which make it necessary to enlist the services of a professional locksmith in Livermore.
No matter what your needs, Locksmith on Wheels is here to help Livermore and surrounding area customers with a range of affordable, reliable and professional locksmith services.
From key duplication to lock installation, we can help with any service you may need. There are many reasons to protect your home or business, and it is important to select a professional company that knows how to help you protect what matters most.
Premier locksmith Services from Locksmith on Wheels
Don't be fooled by the name! Locksmith on Wheels also has a physical store located in Dublin, CA where we see walk-in customers and base our operations out of.
Walk-in services are performed for:
Lock repairs
Re-keys
Lock duplication services
We also offer mobile options, where we will come to you. With both emergency and non-emergent services, Locksmith on Wheels is known for being:
Friendly
Efficient
Reliable
Affordable
Professional
We are licensed by the California State Licensing Board, and we pride ourselves on excellent customer service. At Locksmith on Wheels, we can help with any of your locksmith Livermore needs.
We offer many different mobile services for Livermore, such as:
Not all locks are created equal. In today's world, it is nice to know you have a nice, secure lock. We can help you decide on the perfect lock for your home or business and help with lock changing.
Re-key Locks and Cylinders:
More people than you realize may have access to your house. Many situations can call for a re-key such as the house having previous owners, relatives receiving keys that may not need access to your house anymore, or keys being lost and potentially picked up by someone else.
Technology has progressed to an amazing extent, and we are now able to use keyless locks. These programmable locks can enable you to choose who accesses your home without the inconvenience of a large key ring that is easily lost.
This is a great option for businesses. High security locks help protect your investments with their safety options, customization options, and ability to be reset as needed.
At Locksmith on Wheels, we can service both residential locksmith and commercial locksmith needs in the Livermore area. From high-security locks to new home installations, we are experts at all locksmith services.
Some of our services include:
High Security Locks
Bump-proof Locks
Lock Changes
Key Duplication
Smart Locks
Deadbolt Installation
Access Control
We can help you protect both your home and your business with fast, reliable service.
Key Duplication Service in Livermore
Not every locksmith service has to do with keeping people out, however. Sometimes, you need to let them in. Or let yourself in! If you find that you need more keys for a growing family, have to make duplicates for new homeowners, or just cannot figure out where a few of there keys went missing, Locksmith on Wheels can help with key duplication services.
Key duplication done improperly can leave you with keys that:
Do not work in your existing lock
Get stuck in your lock
Are difficult to pull out or push in
To make sure your key is duplicated precisely, rely on our licensed services for your next key duplication. At Locksmith on Wheels, we love to please our Livermore customers with prompt and perfect service.
Safety and security are important. There are many things in life you need to protect, like:
Your growing family
Your personal well-being
Business and personal assets
To properly protect yourself and the people you care about, you need premier locksmith services. At Locksmith on Wheels, we will work with you to determine the best solution for your lock and key needs.
Whether you need key duplication service, a re-key, or a new lock system, we are here to serve you. Give yourself peace of mind by trusting in the licensed professionals on our team. Call Locksmith on Wheels today to begin protecting your home or business.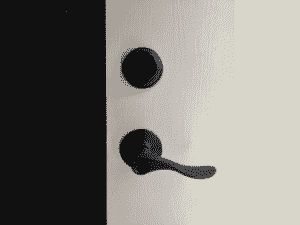 Residential Locksmith
Our company's prerogative is dedication to our locksmith service and clientele, and our endeavor is to promote assurance and quality…
Commercial Locksmith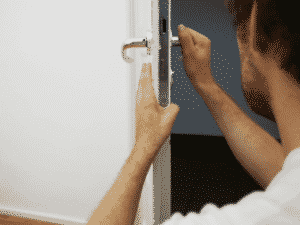 24/7 Emergency
Our professional locksmith team is expert at resolving any possible complication in a swift and efficient manner. The staff at SOS…