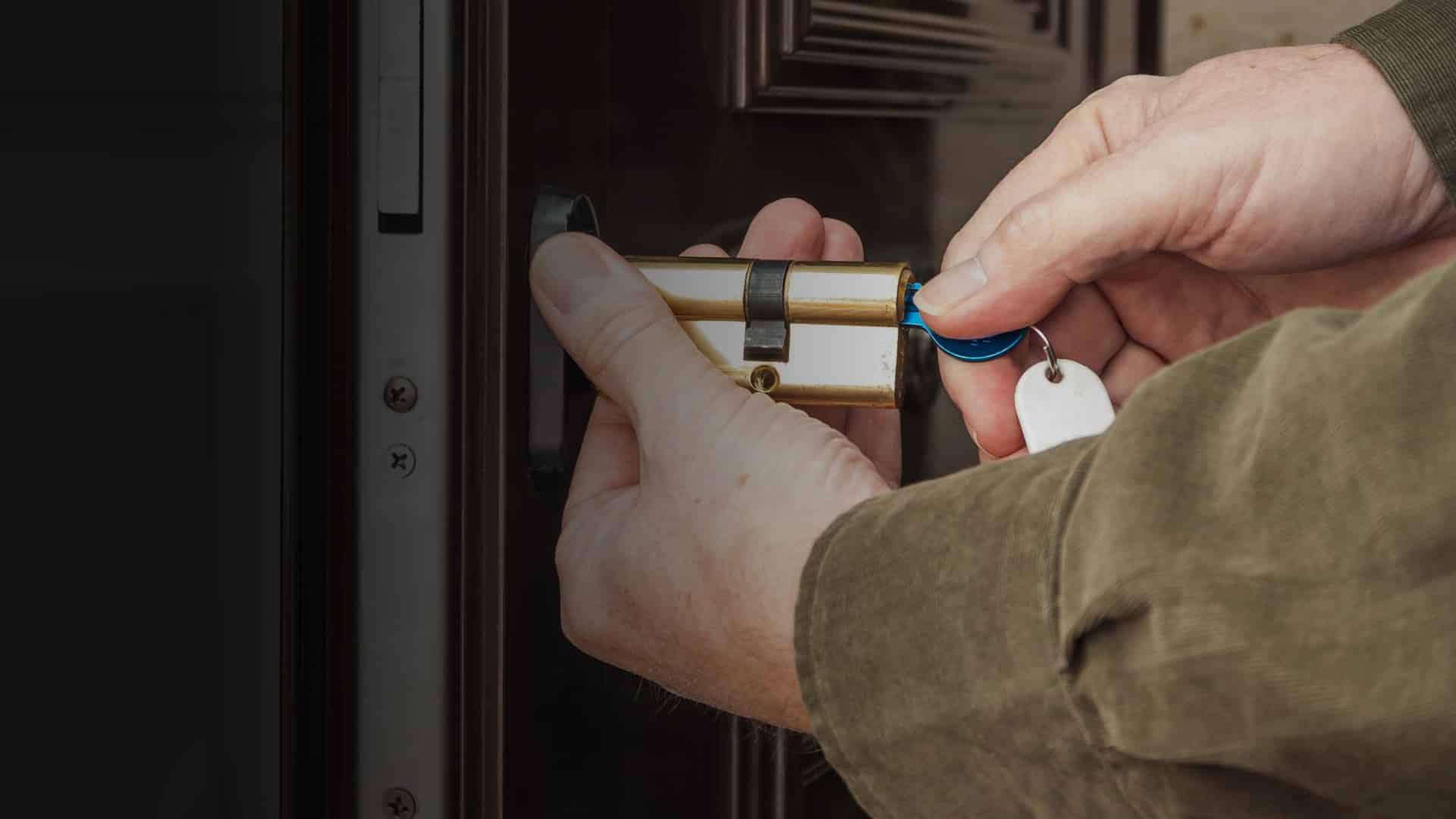 Keyless Electronic
Locks Installation
Why electronic door locks are a better fit than traditional locks
The type of door locks in your home or business will determine the level of convenience and safety you can expect from using them.
Traditional locks put you at a disadvantage since you have to keep up with keys and are susceptible to being picked by intruders. Losing your keys is a serious security risk since the person who has them in his/her possession can easily gain access to your home. Usually, the first you'll do after losing your keys is call a locksmith to re-key your locks.
Reasons to use Keyless Electronic Locks
Key-less electronic locks are growing in popularity with both business owners and homeowners alike because of their remarkable convenience and utility. Below are 5 reasons why you switching to key-less electronic locks makes perfect sense.
Mechanical keypad locks provide a higher level of security since they are both bump proof and pick proof. Traditional locks are subject to both lock bumping and lock picking, the former of which does not usually leave signs of forced entry, which can make it hard for you to collect from your insurance provider in case a theft occurs.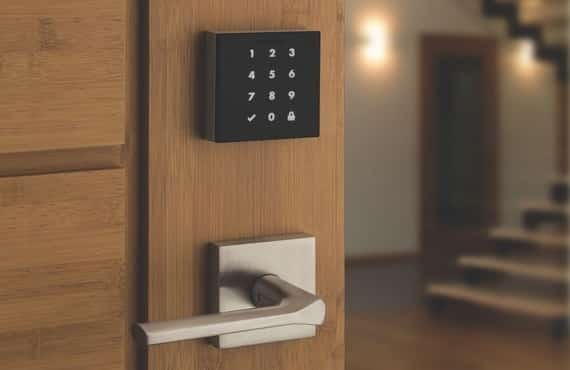 The keypad electronic locks are quite convenient. You never have to fumble around with your keys when trying to unlock the door, never have to call a locksmith when you are locked out of the house, and no need for keys, period. All you need to do is enter your PIN number on the keypad and you will gain entry. The keypad lock also locks the house automatically when it comes to leaving.
Traditional locks often wear down and malfunction because of heavy or frequent use. Keypad locks are incredibly durable since they never sustain the repetitive friction of key insertion and turning. All that is required to engage the lockset and open the door in keyless electronic locks is pressing just a few buttons on the keypad.
Enhanced Safety for Children
Keypad electronic locks eliminate the need for children to keep up with house keys if they come home before you do. It is easy for a child to lose or misplace a house key. With a keypad lock, your child just requires their personal security code that he/she can enter into the keypad to unlock the front door. The keypad lock also locks automatically behind the child ensuring his/her safety and security.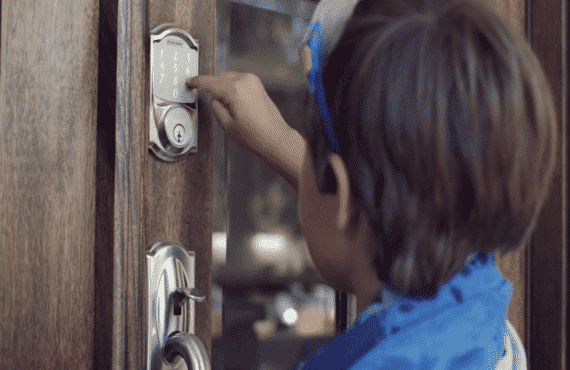 Time-Determined Schedule for Locking and Unlocking
Time-determined access control is one of the most outstanding benefits of using a keypad electronic lock. A business owner can schedule time periods for doors to be either locked or unlocked to ensure strict control over employees to particular areas of the premises. Homeowners can be sure that their doors are always locked at night without the need to make nightly rounds.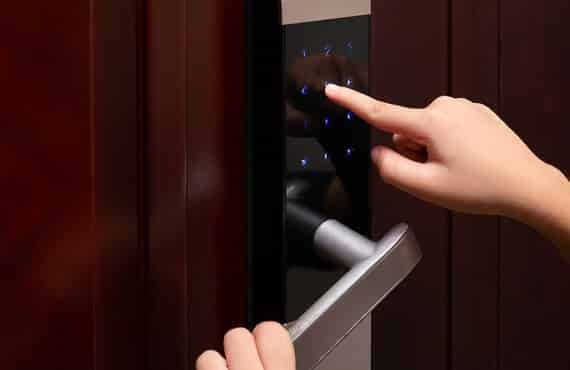 Over 100 Real 5 Star Reviews from Real Customers
"Great and prompt service! Kyle was very professional and tech savvy. Got my car up and running in less than 10mins. Very good experience."
"I work for a property management company and every time we need assistance, they respond very quickly. Javier's customer service is exceptional. Our tenants, and ourselves, are always happy and satisfied and that's why we continue business with Locksmith on Wheels :)"
"I don't like to leave reviews! Only doing this because of the terrific service I received with "Locksmith on Wheels." I called to install a new lock on my garage door that leads to my backyard and when Ruben came out he was very empathetic when I told him why I was installing new locks. I appreciate people who still care about other people. Highly recommend them!"
"I need replace three door knobs, Ruben gave itemized quote when we talked then came on time with good service and keep the same price, I definitely will recommend Ruben and use his service again."
If you have been on the fence regarding whether or not to switch to keypad locks, the points discussed here should serve as an excellent reminder of the numerous benefits they offer. When it comes to convenience, ease of use, and security, it is hard to beat the benefits that keypad electronic locks have to offer.
Call us at 925-905-9940 We would love to learn more about how we can help, and offer services by appointment or emergency calls 24/7.
Finding the best locksmith near your location doesn't have to be that difficult. Since inception Locksmith on Wheels has provided fast, affordable, reliable and professional mobile locksmith service for virtually any key or lock problem you may encounter.