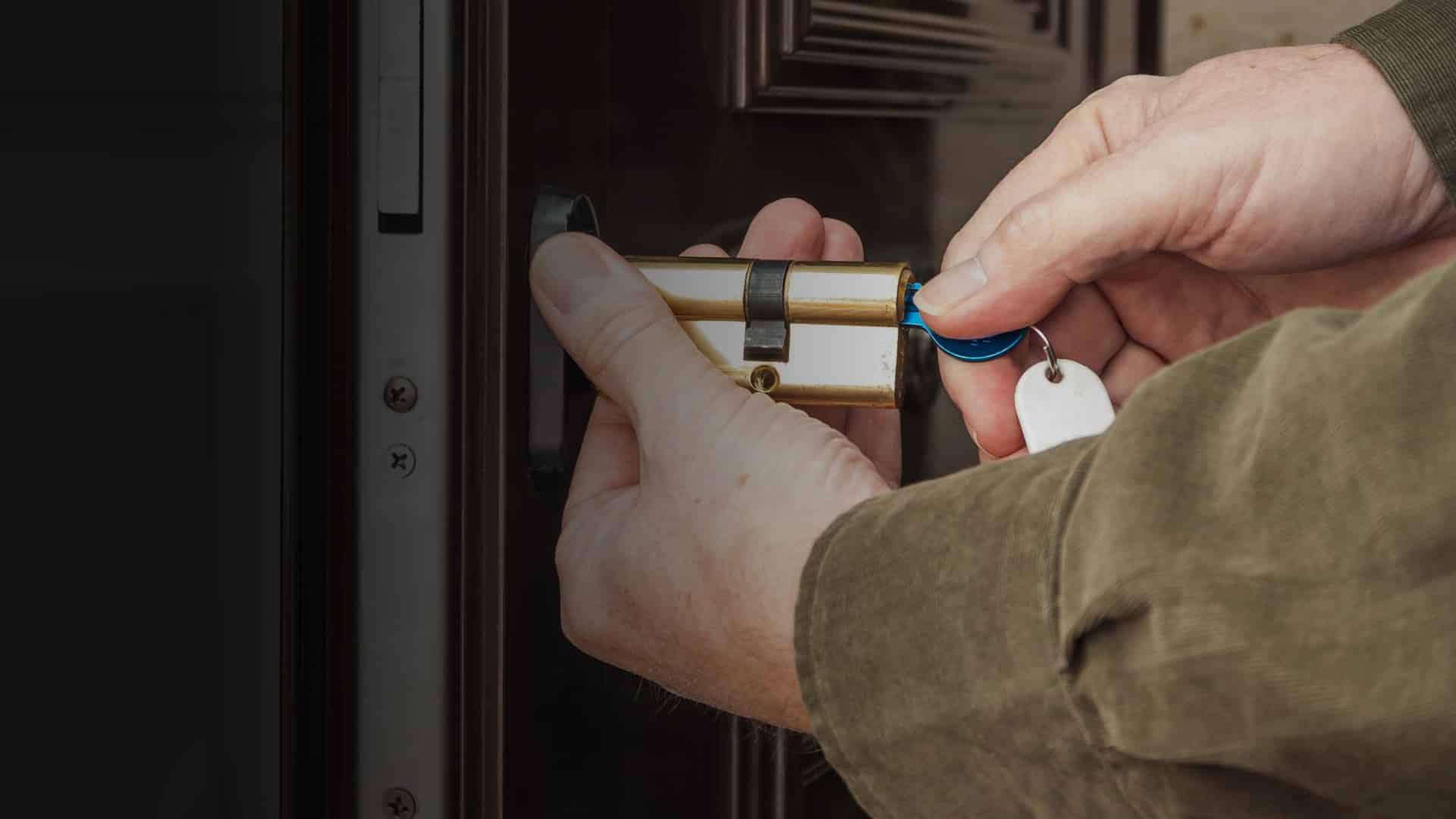 Lock repair and replacement for homes
Locks keep our homes, businesses, assets, and people safe from unwanted guests, intruders and would-be criminals. Yet they can also cause quite a hassle in our daily lives when they stop working correctly.
Lock failure can result in lockouts, lock-ins, and the anxiety and uncertainty of knowing that your home, automobile or office is left unprotected.
If your lock has seen better days, isn't working properly or has completely failed, don't hesitate to call Locksmith on Wheels, one of the area's highest-rated lock repair service companies.
Since inception, we've worked tirelessly to provide local Dublin, Pleasanton, and Livermore area residents with affordable, reliable and trustworthy lock repair service they can count on.
Signs That Your Door Locks Should be Repaired
A high performing lock and door is a necessity for daily living. From providing ease of access, to adequate security, a well-functioning locking mechanism maters. Yet locks undergo a lot of abuse in the way of daily wear and tear, often leading to damage that needs repair.
Physical damage to the lock (such as from a break-in attempt)
It is becoming increasingly difficult to turn the lock or handle
Loose mechanisms or mechanics
Lock wiggles or moves when you use it
The key tends to stick or get stuck in the lock
The lock doesn't always catch/latch
You hear a noticeable grinding noise when you turn the lock
The deadbolt gets stuck in either a locked or unlocked position
The latch has become misaligned or damaged
The lock cylinder turns but does not secure the door
Breaking a key in the lock
Door lock moves slower than the speed at which you turn it and more…
No matter the issue, our talented team at Locksmith on Wheels can be on site fast. Our top-rated team is known for their ability to quickly diagnose underlying issues and to find reliable solutions that are affordable and that will have your lock performing like new again.
How Locksmith on Wheels can help with residential lock repair
Your home is your castle. Let us make sure it's well-protected behind a locked door you can rely on to perform as intended. We can be on site quickly, helping you identify the underlying issues with your locks and providing you with a number of solutions ranging from part replacement to general maintenance and tune-ups.
Don't leave the security of your home up to chance. Hire a reputable, reliable, and affordable lock repair service company that will get the job done right. As a leading area service provider we've worked hard to build a reputation around customer service and satisfaction, working hard day in and day out to keep your people, buildings and assets safe behind a perfectly operating lock.
Other Affordable Locksmith Services
Lock inspection
Security consultation
Specialized locks for employee access
Lock upgrades or replacements
Rekey locks and cylinders
Keyless electronic lock installation
High security locks
Key duplication
Safe opening services
Lock repair and more…
Give us a call or drop us a message today. We are ready and eager to learn more about how we can help.