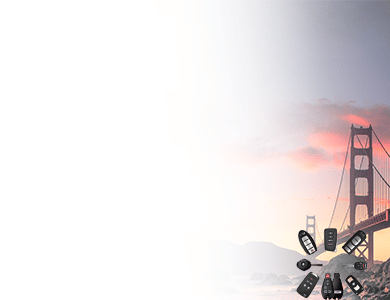 Key Fob Replacement
Services in San Francisco
About Our
Key Fob Replacement Services
Since you live in or around the San Francisco area, there is a good chance you depend heavily on your car for your day-to-day survival. That means you can ill-afford anything to go wrong because it would only stand to create problems, including the possibility of getting stranded in a bad place.
Of course, your car engine and tires are always subject to breaking down at the most inopportune times. What you might not immediately recognize is how your car keys and locks can also cause all kinds of unwanted problems.
Assuming you have a late model car, you are very likely using a car key fob device to control your door locks and ignition. Unfortunately, car key fob devices are subject to the same kinds of misfortune as traditional car keys.
Can a key fob device break? Absolutely. Are such devices subject to getting lost or misplaced? Anything the size of a cigarette lighter is easy to lose or misplace. What else? Key fob devices require an electric source, which puts them at the mercy of key fob batteries. Oh, don't forget that the radio signal that gets transmitted to your car's computer could suddenly go awry.
Given your heavy reliance on your car key fob device, you will need to address any issues as fast as you can should something go wrong. To do that, you will need access to a reputable California automotive locksmith like Locksmith on Wheels. You will need a reliable car key fob service provider that can immediately address and resolve your issue or issues.
As a top California car locksmith in the San Francisco area, we would like to discuss how we can help you or deal with key fob device issues.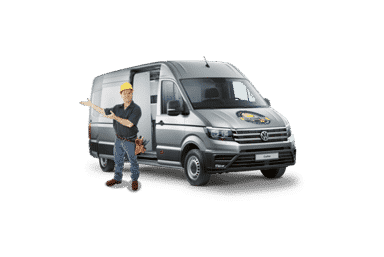 Mobile car locksmith
Locksmith On Wheels provides a full range of locksmith services from our fleet of mobile locksmith units.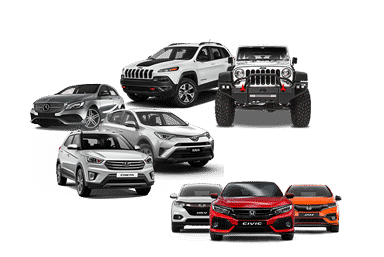 Locked car keys
At Locksmith On Wheels, we treat every call for our services as though we are dealing with an emergency.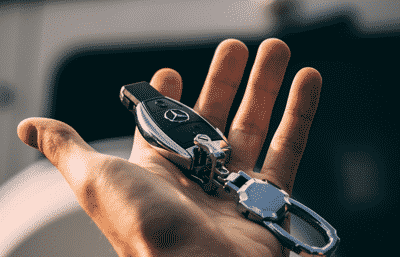 Car keys service
We have the materials and tools to make car keys while you wait with or without the original car key.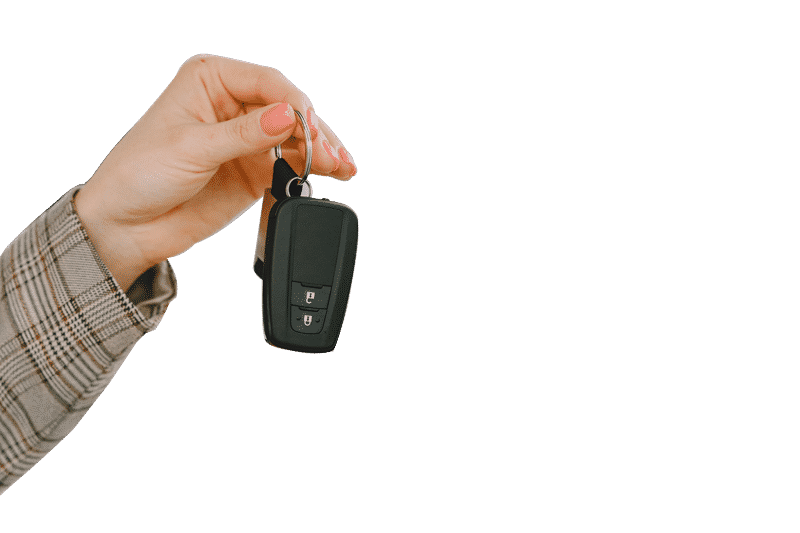 Car keys copying
We have the capacity and resources to make as many car keys as you might need or request.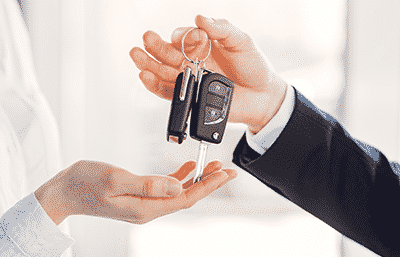 Car keys replacement
Why do People Need Key Fob Replacement?
While most late model cars do come with traditional keys and locks, they are generally used only in case of an emergency. It's the car's fob device that drivers depend on for opening/locking doors and starting the ignition. If such devices fail and the emergency standard keys are not readily available, car owners will need a California automotive locksmith to provide a key fob replacement in San Francisco.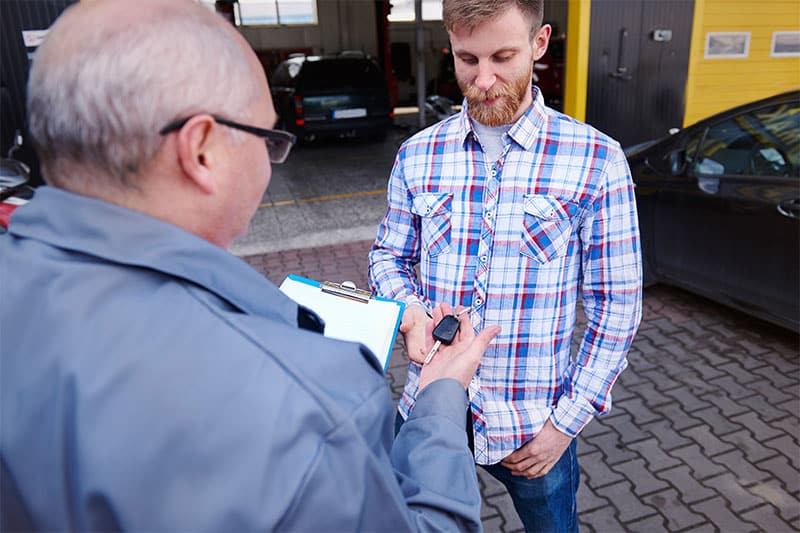 Here are some of the reasons why drives might need San Francisco emergency locksmith services to provide a key fob replacement in San Francisco:
Key fob device breaks
Key fob device malfunctions due to erroneous radio signal
Key fob device is lost or gets misplaced
Key fob device's battery runs out of juice and needs replacement
Key fob device needs programming or reprogramming
By the way. a professional mobile locksmith in San Francisco will generally view a car key fob replacement in much the same way they would view car key duplication services for standard or traditional keys.
How We Help Customers With
Our California Car Locksmith
As a viable locksmith resource for the fine people of San Francisco, we are proud to offer a full slate of locksmith services for homes, businesses, and cars. Our services cover everything from lock/key issues to electronic security systems, safes/vaults, and master locking systems.
For car owners, we stand at the ready to provide San Francisco emergency locksmith services from one of our mobile units. Our list of car locksmith services includes (beyond the aforementioned services related to key fob replacement in San Francisco):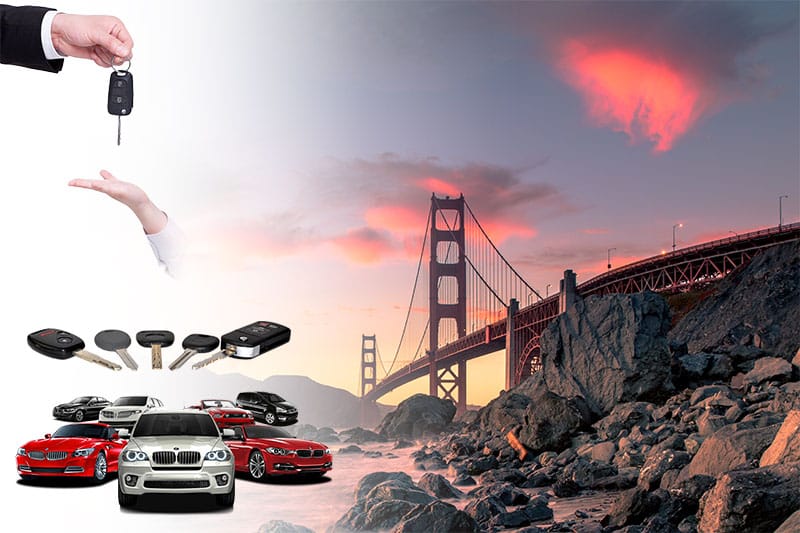 Unlock car door service when keys are lost or locked in the car or trunk
Repair and replace car ignition systems
Car key duplication services with or without the original key
Repair and maintenance of electronic security systems
Repair and replace car door and trunk locks
Looking back at our car key fob services, we are fully prepared to address any kind of issue related to one of these devices with no regard for your car's make. model, or year of manufacturing. To enable our locksmith technicians to provide these services, we do two primary things.
First, we maintain access to a complete stock of fob devices for all relevant makes, models, and years of cars. Second, we regularly update the software technology that we use to program and reprogram fob devices. As long as we have access to your car's VIN# and dashboard computer, we can make any changes that you might need or want. That would include the creation of new codes and the elimination of old fob devices.
Why hire Locksmith On Wheels?
It really boils down to the quality of our locksmith technicians. With all of the right training and access to all the necessary tools of the trade, our customers get access to quality locksmith services from some of the best locksmith technicians in the industry.
Whether your lock/key issue involves your car key fob device or traditional locks and keys, Locksmith on Wheels is the mobile locksmith in San Francisco you want. You'll get quality services that are affordable with your satisfaction guaranteed.
Frequently Asked
Questions
If I need a key fob replacement, can I simply buy one off the internet?
You always have the right to secure a new key fob device from anywhere that you view as a reliable resource. However, caution is warranted. You would need to know the exact fob model you would need as well as needing knowledge about how to properly program it.
I lost my car key fob device. What will I need to do to get a new one?
We can secure a replacement key fob device on your behalf. However, we would need you to provide us with some form of identification and something that proves you are entitled to access the car in question. We also service many Bay areas besides San Francisco like Fremont, Hayward, Dublina and others.
How long would it take you to program a new fob device?
It would depend on the make, model, and year of your car. With that said, we can usually program a new fob device within 30 to 60 minutes without significant complications.
Can you tell me more about your emergency locksmith services in San Francisco?
First of all, we serve a lot of communities in the Central California area. In San Francisco, our emergency mobile services are designed to immediately respond to a customer's call, hopefully in 30 minutes or less. For what it's worth, we tend to treat all of our requests for help as emergencies.
Over 100 Real 5 Star Reviews from Real Customers
"Great and prompt service! Kyle was very professional and tech savvy. Got my car up and running in less than 10mins. Very good experience."
"I work for a property management company and every time we need assistance, they respond very quickly. Javier's customer service is exceptional. Our tenants, and ourselves, are always happy and satisfied and that's why we continue business with Locksmith on Wheels :)"
"I don't like to leave reviews! Only doing this because of the terrific service I received with "Locksmith on Wheels." I called to install a new lock on my garage door that leads to my backyard and when Ruben came out he was very empathetic when I told him why I was installing new locks. I appreciate people who still care about other people. Highly recommend them!"
"I need replace three door knobs, Ruben gave itemized quote when we talked then came on time with good service and keep the same price, I definitely will recommend Ruben and use his service again."