Front Door Lock Services in Fremont
Important Benefits of Front Door Lock Services
A secure front door lock is crucial for keeping your home safe from intruders. As the first line of defense against burglary, it is essential to ensure that your front door lock is functioning properly. This is where Locksmith On Wheels, your local mobile locksmith company, comes in to offer a range of front door lock services. In this article, we will discuss the importance of home door lock services, the benefits you can expect from Locksmith On Wheels, and answer some common questions about door locks.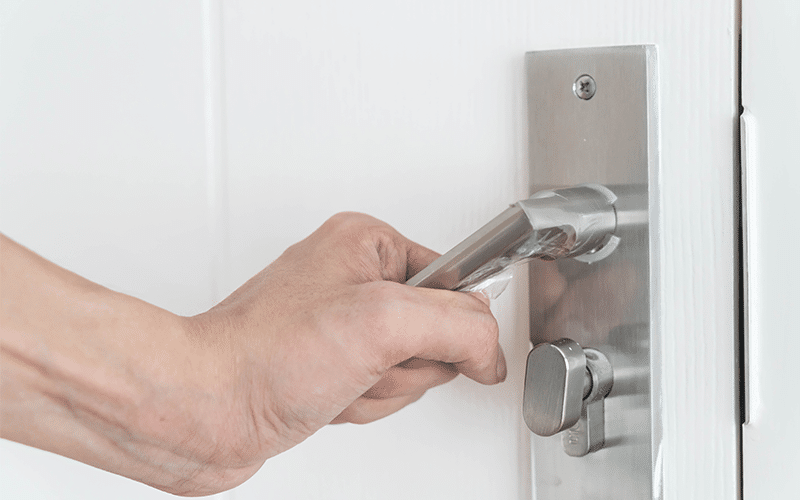 Types of Front Door Locks
There are several types of front door locks, and each one has its unique features and benefits. The most common types of door locks are the deadbolt lock, the mortise lock, the knob lock, the lever handle lock, and the digital door lock. At Locksmith On Wheels, our experienced residential locksmiths are trained to handle any type of front door lock issue. We can repair, replace or install any type of lock for your door to keep your home safe and secure.
Benefits of Home Door Lock Services
Having access to reliable and affordable front door lock services is essential for homeowners. Locksmith On Wheels provides a range of benefits that make us the go-to choice for homeowners in need of front door lock service. Firstly, our local locksmith company is available 24/7, so you can call us any time, day or night, if you need emergency front door lock services. Secondly, our mobile locksmith service ensures that we can come to your location quickly and efficiently, reducing your waiting time. Lastly, our experienced locksmiths have the necessary tools and expertise to handle any front door lock issue, providing you with a quick and hassle-free service.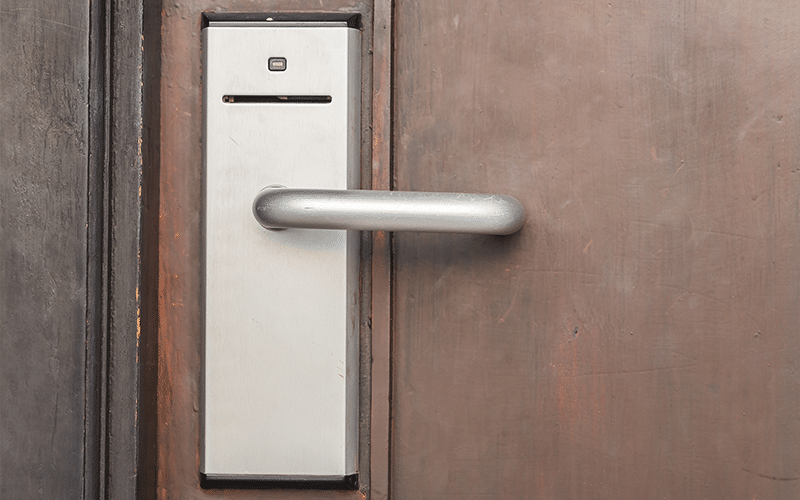 Locksmith On Wheels Front Door Lock Services
Locksmith On Wheels offers a range of front door lock services to meet the needs of homeowners. Our services include lock repair, lock replacement, lock installation, and digital door lock installation. Our experienced locksmiths will assess your lock issue and provide you with a solution that best suits your needs and budget. We also offer a free quote for our services, so you can make an informed decision about the front door lock service you require. We readily serve many areas in central California including Dublin, Fremont, Hayward, Livermore, Pleasanton, San Jose and many other.
Why You Should Use Residential Locksmith Services?
Residential locksmiths provide a range of benefits and solutions to customers. They specialize in securing residential properties by installing, repairing, and maintaining locks and other security systems. One of the key benefits of using a residential locksmith is the peace of mind that comes with knowing that your home is secure. Residential locksmiths offer a variety of services, including rekeying locks, installing new locks, repairing locks, and providing emergency lockout services.
Installing new locks is an important step in securing your home. A residential locksmith can recommend the best locks for your specific needs and install them correctly to ensure they provide maximum security.
Repairing locks is another service offered by residential locksmiths. This is important if your locks are damaged or not working correctly. A faulty lock can compromise the security of your home, and a locksmith can repair or replace it quickly and efficiently.
Finally, residential locksmiths provide emergency lockout services in many areas in California. If you find yourself locked out of your home, a locksmith can help you gain access quickly and without causing damage to your property.
Over 100 Real 5 Star Reviews from Real Customers
"Great and prompt service! Kyle was very professional and tech savvy. Got my car up and running in less than 10mins. Very good experience."
"I work for a property management company and every time we need assistance, they respond very quickly. Javier's customer service is exceptional. Our tenants, and ourselves, are always happy and satisfied and that's why we continue business with Locksmith on Wheels :)"
"I don't like to leave reviews! Only doing this because of the terrific service I received with "Locksmith on Wheels." I called to install a new lock on my garage door that leads to my backyard and when Ruben came out he was very empathetic when I told him why I was installing new locks. I appreciate people who still care about other people. Highly recommend them!"
"I need replace three door knobs, Ruben gave itemized quote when we talked then came on time with good service and keep the same price, I definitely will recommend Ruben and use his service again."
Frequently Asked
Questions
What are some common problems that homeowners face with their front door locks?
Common problems include broken locks, lost keys, damaged locks due to wear and tear, and lockouts.
How can Locksmith On Wheels help solve these problems?
Our experienced locksmiths can repair or replace broken locks, provide key duplication services, and install new locks or digital door locks to prevent lockouts.
How long does it take for Locksmith On Wheels to provide front door lock services?
Our mobile locksmith service ensures that we can come to your location quickly and efficiently. We aim to provide our services within 30 minutes of your call.
Are Locksmith On Wheels' front door lock services affordable?
Yes, we offer affordable front door lock services that suit your budget. We also provide a free quote for our services, so you can make an informed decision.