Best Parks In Danville, CA For Parks Lovers
California is known for its gorgeous weather, breathtaking views, and impressive parks. The town of Danville is no exception, delivering on everything a park lover could ask for.
Located in the San Ramon Valley, the town is part of Contra Costa County and ranks among the few municipalities in the area that uses the word "town" instead of "city" in its name. But that's not the only thing that makes it unique and attractive.
For park lovers, Danville boasts over 167 acres of parkland in the town, offering fun amenities for everyone including playgrounds for children, grassy picnic areas, recreational trails, dog parks, and much more.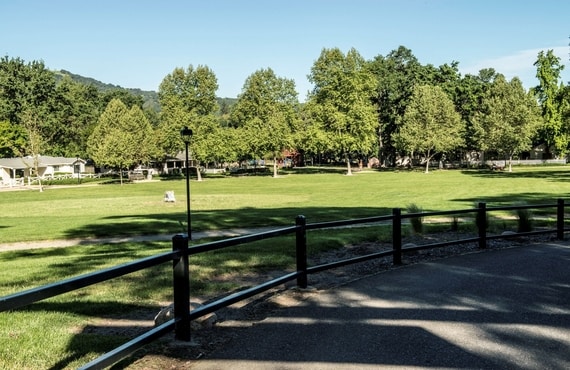 Below we've covered some of our favorite park destinations. Check them out and let us know what you think.
Our favorite park destinations
If you love sports and enjoy being active, make sure to stop by Sycamore Valley Park and try the bocce ball court. There are shaded spots around the ball court that are perfect for relaxing on hot summer days. The park also has a baseball field to enjoy America's favorite past time, a picnic area with barbeque pits, and a scenic jogging path. Children can play at the park's playground which is equipped with new swings, slides, and climbing walls. Needless to say, this park has something for everyone and is family-friendly for all ages.
Sherburne Hills is best known for its grasslands and scattered towering oak trees that loom over the park area. The location is ideal for bird watching, and you can often catch fantastic views of Woodpeckers, Western Bluebirds, Lazuli Buntings, dusty gray Loggerhead Shrikes, and much more. Take a hike and explore other California critters like turkeys, gray foxes, and California Quail. This park is perfect if you're looking for a serene spot to just sit back and relax or enjoy hiking in the woodlands with your dog.
This 43-acre park is best known for its breathtaking views of Mount Diablo, is often host to a number of special occasions such as weddings and family gatherings, Music in the Park summer concert Bring your fishing rod and spend the day catching and releasing. There are meandering pathways throughout the park that are great for hiking and horseback riding. The park also comes with a picnic area, a sandy volleyball court, and nearby tennis courts.
Take in the fragrant smell or Osage Station Park's gorgeous rose garden and native Orange trees. The 35-acre park offers many recreational activities including a baseball field, tennis courts, soccer fields, and park pathways for walking. There is also abundant picnic tables, barbeque pits, and a children's playground with a train station.
This park is almost secret due to its hard-to-find location. Bring your children and let them play in the park's playground. You won't have to worry about them wandering off thanks to the area being fenced in. Pack a lunch and make your way to the picnic area and relax under the shading trees.
A special place for your furry friend to frolic and explore, Canine Corral was made just for dogs. The park comes with play areas for dogs and is unmonitored, so be courteous and make sure to pick up after your dog when enjoying the park.
Last but certainly not least, Diablo Vista Park is the ultimate kid's park. There are three separate playing areas for kids of all ages at Snake Park. Toddlers can play on bucket swings, climbing walls, or go in the park's large sandbox. The park also has adult amenities including a volleyball court and tennis courts. Diablo Vista Park is great for hosting special occasions thanks to a shaded picnic area and a snack shack available to rent.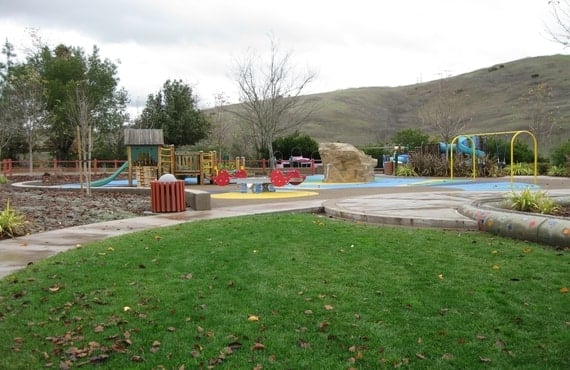 Find your Perfect Park
Explore all that Danville has to offer and find the park that's best for you! Danville has beautiful parks for children, dog lovers, or for those times when you just need some time to relax in the serenity of the outdoors. Parks are great for unwinding and provide a low-cost way to have quality time with family and make lasting memories. Danville Community Parks are all unique but have one thing in common, they are for everyone to enjoy.