Best Areas To Buy A Home In Pleasanton, CA
Are you looking to buy a home in or around Pleasanton? You're not alone. Pleasanton is a city that brings a lot to the table, attracting individuals from all across California and around the country to its neighborhoods.
In fact, Pleasanton is rated as one of the best safe places to live and work because of its bustling economy and small-town appeal, making it a unique and thriving gem in the greater area community.
Pleasanton has something to offer everyone and is loved by many for its residential areas and diverse culture. Pleasanton holds several family-friendly festivals and fairs throughout the year with 70 individual events downtown alone.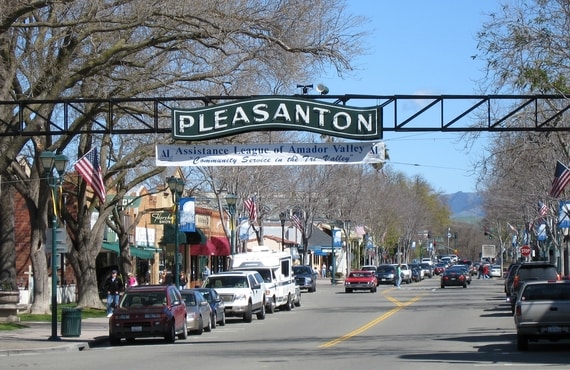 Pleasanton also offers a year-round farmers market stocked with the freshest local produce in the area. With near-by museums, art galleries, live music, golf courses, and tennis courts you'll never be bored.
Sounds attractive, doesn't it?
This guide will walk you through the best Pleasanton neighborhoods to live in whether you're a working single, starting a family, or getting ready to retire.
Best Areas to Considering Purchasing a Home in Pleasanton.
Foothill Road Area
If you're looking to settle down in a more traditional but upscale setting? Then look no further than Foothill Road. This upscale neighborhood offers many family-style homes with excellent views of the sprawling Pleasanton ridge. The neighborhood is great for families with children because there are many nearby schools within walking distance. Homes in the area sell for around $1,900,000 on average, reflective in the area's many amenities from fine dining to other attractions, and the impressive home architecture and scenic landscapes.
Downtown Pleasanton Area
Downtown Pleasanton has the charm many homebuyers look for perfectly melded with an active social atmosphere. The area has many shops and boutiques nestled along the main strip of downtown. Considered the "heart of Pleasanton", this dynamic and vibrant area is full of things to do.
Homes in downtown Pleasanton have character and range from a small cottage to grand victorian in style. There have also been newer homes added to the area specifically in Saint John's place. This area is great for singles who are always on the go but still enjoy going out at night.
Pleasanton Valley
Ready to put the hustle and bustle of big-city neighborhoods behind you? Then Pleasanton Valley might be the answer you've been looking for. With a population hovering around 4,000, this community features a residential neighborhood with tree-lined streets and traditional-style homes with a midcentury feel. A unique aspect of this area is the streets being named after common birds. The neighborhood is conveniently situated close to schools, parks, and the downtown area. You'll be just a hop and a skip away from delectable food options, coffee shops, parks and more. Pleasanton Valley is an ideal location for families with small children or elderly individuals.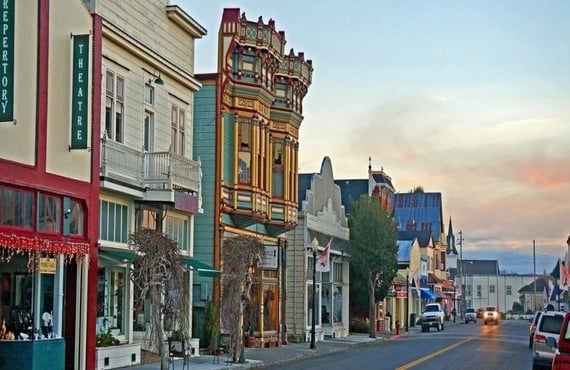 Ponderosa & Country Fair Area
If you're looking for a central location close to everything, Ponderosa and County Fair Area is perfect. The homes are contemporary and spacious offering large master bedrooms and living rooms great for families who often have parties or family get-togethers. Many parks are nearby the area too making it a superb spot for hiking and picnicking.
Aspects that Make the Area so Popular Include:
Centrally located near Valley Ave and Hopyard

Area homes are focused on luxury and usability

Impressive views of Pleasanton Ridge

Close to a community tennis center and Hansen Park
Pleasanton Heights
This area is a classic California neighborhood with ranch-style, contemporary homes. Pleasanton Heights is a quiet neighborhood but still has a lot of charm. It's very close to downtown and schools. Homeowners in the Heights can enjoy scenic views of the cascading valley. This makes the area attractive to older couples looking for peace and quiet away from the city.
Happy Valley & Callippe Preserve Area
Does the idea of living in Happy Valley make you smile? Both neighborhoods were originally outside of the city limits with ranch-style homes on the farmland. However, the area has become more suburban with new homes being added or remodeled. Callippe Preserve is a golf course with many homes surrounding it. The area is scenic with large oak trees and views of the Pleasanton Ridge. Many of the homes here are spaced out, giving you and your family privacy.
Del Prado
Del Prado is a perfect location for working professionals and families. The neighborhood is conveniently located right by the interstate and downtown. There are also several community parks and some homes even have access to a community pool and cabana for lounging on sunny days. If you're new to the area and looking to make friends, this neighborhood has many social hubs to meet new people.
Amador Estates & Jensen Tract
Amador Estates and Jensen Tract is an older, quiet neighborhood right by Amador High School. There are large trees throughout the area and many of the homes are classic ranch style. Another advantage of living in this area for families is the convenient location of the elementary school within the development. Amador Estates and Jensen Tract is an ideal area for the elderly or individuals getting ready to retire because many of the homes are single-story and the neighborhood is quiet and charming.
Bottom Line
Finding the neighborhood that's best for you in a new city is always hard. However, Pleasanton is regarded as a safe, well-kept area offering excellent public education and many social hubs for individuals to hang out and meet others. The area has over 220 dining establishments with different cuisines to choose from. There are also wineries, shops, and recreational parks that are sure to please. There are more than 1,200 acres of surrounding parks with breathtaking views of the valley for you and your family to enjoy. The area is home to over 4,000 companies making employment easy. The bottom line, Pleasanton is the little-big city that is an ideal place to live no matter what stage in life you are at.