Pleasanton: History, Arts and Culture
Pleasanton is a major suburb of California located across the San Francisco Bay. The city is regarded as one of the best American cities to live in because of its rich history, arts, and unique culture. The area is mostly residential with families and has a population of roughly 83,000 people. Pleasanton has many local restaurants, coffee shops, and boutiques downtown. The area is also home to many beautiful parks, trails, and offers year-round cultural festivals because of its pleasant climate.
Named One of the Best Places to Visit in the USA!
In 2018 Pleasanton was ranked 4th among "Livability's List of Top 10 Places to Visit in the U.S.". Cited as the winning elements that earned them a place on the list were the town's picturesque landscape, "pleasant" year-round weather, outdoor recreational areas, local fairgrounds, and family-friendly community events.
History of Pleasanton
Pleasanton was first settled by Spanish families and was originally known as Alisal. The city was located along the goldfield route where miners would frequently stop and it quickly grew in population as more people began to settle in the area. Pleasanton attracted horse breeders and farmers because of its warm climate and rich soil. The area soon became an agricultural center most notably famous for growing hops which attracted large beer producers around the country and Europe. Much of Pleasanton's history is still present in the city today like farming and horseracing.
The city got its name from a Civil War General Alfred Pleasanton. Due to a misspelling by a recording clerk, the city became known as Pleasanton.
Museums
Pleasanton museums entertain and educate visitors about the history of the area. Museums on Main located in the heart of downtown Pleasanton will transport you back in time to California's history. The museum offers walking tours, exhibits, and educational programs.
Dublin Heritage Park and Museum located just 15 minutes from Pleasanton is a 10-acre park with 2 museums, 1856 Murray Schoolhouse and Kolb House both detailing the history of Irish settlers. The Park offers many family-friendly programs like Hands-on-History and Traditional Music Jams where you can participate in the same activities Dublin pioneers enjoyed.
Pleasanton Art and Culture
Pleasanton is a bustling area that offers a small-town feel with several local businesses. There are charming, quaint spots for dining and shopping especially downtown in the historic business district. The city also has a rich art scene, Firehouse Arts is a cultural hub offering art galleries, live theater, and educational classes. Many residents enjoy local art events like Shakespeare in the Park, Poetry & Arts Festival, and Movies in the Park.
Pleasanton holds several festivals like the Alameda County Fair held every summer starting in June. Visitors can watch horse racing, enjoy live concerts, or catch a ride on a rollercoaster at the Carnival. The Scottish Highlands and Gathering Games is also a popular event in the area held by the Caledonian Club of San Francisco celebrating Scottish culture, competitive games, and entertainment. Enjoy whiskey sampling or watch a heavy athletic event like Scottish hammer throwing.
Events and Festivals
Visitors and residents alike have the opportunity to enjoy and participate in over 45 special events held throughout the year. Coordinated by the Downtown Pleasanton Association, these events range from adult wine strolls and brew crawls, to family-friendly activities. Many events showcase the area's delectable cuisine and award-winning restaurants as well as the quaint downtown area.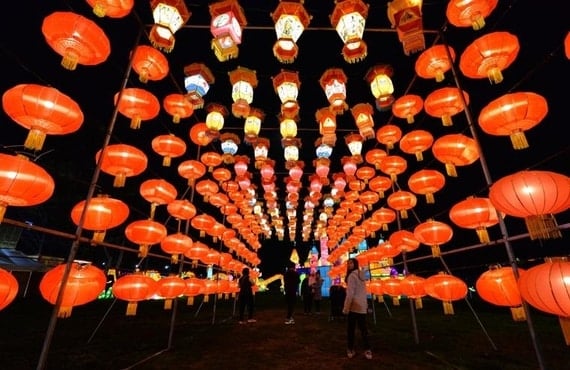 Pleasanton Wineries
Wineries and sprawling vineyards are abundant throughout the area offering unique flavors and amazing views. Some of the most popular wineries among residents and tourists are Ruby Hill Winery, Rubino Estates Winery, and Elliston Winery. Wager Wine Festival is a favorite attraction held during the Alameda County Fair where participants can savor reds, whites, and pinks from more than 25 local wineries.
Pleasanton: Something for Everyone
If you need an escape from the city life and place to unwind, make Pleasanton you're next vacation spot. The city resembles a charming, rural-town setting with many restaurants and shops to stroll through. Immerse yourself in the cultural art scene mixed with Spanish and Irish influences, or come to one of the many family-friendly festivals and enjoy local eats and wine tasting. Pleasanton is a quant spot perfect for vacationing or traveling for work.