A Look At Upscale Neighborhoods In San Ramon, CA
Have you ever wondered what it is that makes one neighborhood more upscale than another? There are a few different things that tend to make these areas stand out. Lower crime rates, higher base-pay, great educational systems, and location can all drive up the cost of homes in any given area.
There is a classy air about upscale neighborhoods, from impressive homes and architecture to expertly attended-to landscapes, it's no wonder why homes in these areas are sought after.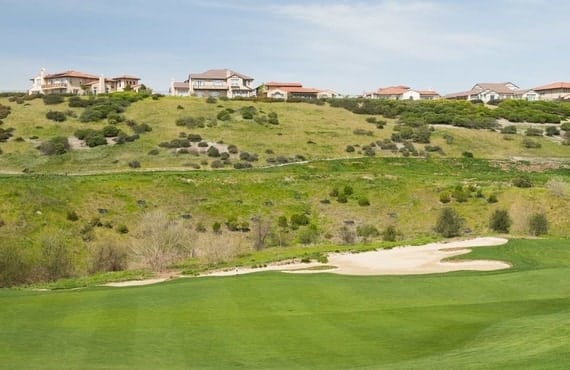 San Ramon, CA, accurately portrays the quintessential upscale neighborhood. Although amenities and perks abound, they are not without their costs. With a price tag of living that is 150% higher than the U.S. average, it's important to know you are buying more than just a house. This guide will help you explore the upscale neighborhoods in and around San Ramon, CA.
Let's take a look at six different communities and what they have to offer…
San Ramon, CA
San Ramon has experienced steady growth in population over the years. With the average home costing well over a million dollars, it can be challenging to understand why anyone would pay such a steep price for a house, yet when it comes to this neighborhood, you truly do get what you pay for.
The crime rate in San Ramon is low. So low, that area residents are 51% less likely to be affected by crime. The cost of living may be higher, but so is the average household income. In San Ramon, the household income is 143% higher than the U.S. average. This makes housing a little more affordable, and those able to swing it often reap the rewards. The higher price sticker also grants you access to better schools, making it a perfect city for raising a family. The number of graduates in San Ramon is 17% higher than the U.S. average.
What neighborhoods in the San Ramon area stand out as being upscale?
Neighborhoods That Thrive and Continue To Grow
Just like most cities, San Ramon is surrounded by a number of great neighborhoods. Each one brings something different to the table. These communities are comprised of friendly neighbors, a culturally diverse population, upscale parks, nightlife, shopping, fine dining, area attractions and plenty of things to see and explore with the whole family.
Gale Ranch
This up and coming community is marked by luxurious homes that perfectly complement a modern lifestyle. The district also has 20 family-friendly parks, a champion golf course, community schools, and lots of open space for outdoor activities. Finish off this list with amazing panoramic views of the San Ramon Valley, and it's easy to see why people want to live here.
Windemere
A well-established community, Windemere dates back to 2002. The neighborhood is made up of single-family homes, the most recent construction being in 2010. Windemere is popular for those seeking a community with lots of open space. In general, the homes tend to run anywhere from half a million up to one and a half million dollars. The price can appear high until you realize most homes are sitting on 19-acre lots. They offer parks, shopping, and schools for that price as well.
The Bridges
The Bridges Rancho Santa Fe is a golfing community that sits on 540 acres. There are around 240 homes that start at approximately two million dollars. With beauty abound, this community offers way more than golf for those looking for comfortable living.
A sports center opened on the grounds in 2002, offering features that include:
Private massage rooms

Dry saunas

Jacuzzi

Casual restaurant

A full-service day spa

Top of the line fitness equipment

An indoor basketball court

An outdoor lap pool with access to a large sun deck

And several different aerobic classes
This community has just about everything anyone could ask for. From a clubhouse to tennis and recreational centers, there is plenty to do.
Norris Canyon Estates and Roubion
For those individuals looking to get back to nature, this San Ramon neighborhood is secluded in a breathtaking wooded setting. The average home in Norris Canyon Estates will run over two million dollars. The floor plans used for each house allows for no fewer than 3500 sq ft and can grow to well over 6000 sq ft.
One thing to keep in mind while considering a home in this neighborhood is that there is a road maintenance assessment added to the property taxes. This extra fee will run approximately $2100 per year.
West San Ramon Hill Area
West San Ramon Hill Area is made up of a few different neighborhoods. With tighter living than some of the other communities, there are few lots available sitting on more than 2 acres of land. That doesn't mean it is any less impressive than other neighborhoods in San Ramon. Those living in West San Ramon Hill enjoy:
Contemporary designed homes

Incredible views of the hills and valley surrounding the properties

Open floor plans with a modern flair

Low HMO dues

Playgrounds located in the community

And excellent access to freeways
Newcastle
This is a great neighborhood if you are looking for the comforts of upscale living for a more breathable price. Homes in the area sell for around $600,000 rather than growing over that one million dollar mark. Single-family homes make up the bulk of this community, with only 18% of the population actually renting. With amenities to spare, Newcastle has a lot to offer. There is an HOA fee, but it will grant you access to pools, community buildings, and clubhouses.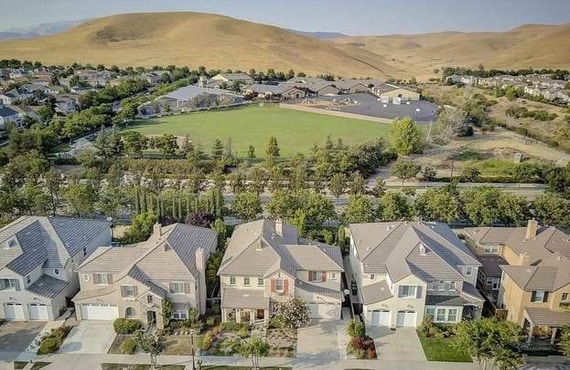 Luxuries In San Ramon, CA
They may be expensive, but these neighborhoods are the epitome of upscale living. With houses that are larger than life and amenities available that will cover any need, it's easy to see why these communities are filling up. Most of the homes end up selling for more than the asking price due to the demand of those seeking ownership. If you're going to dream, dream big. If you're going to live, live bigger.