Tips For Moving To San Ramon
With some of the best public schools in the country, a plethora of luxury real estate options, and a rich cultural diversity, San Ramon is attracting new residents from far and wide.
When it comes to raising a family, the city ranks in the top 2 cities in California and takes first place in the Bay Area, according to Wallet Hub's 2018 survey, and it's easy to see why.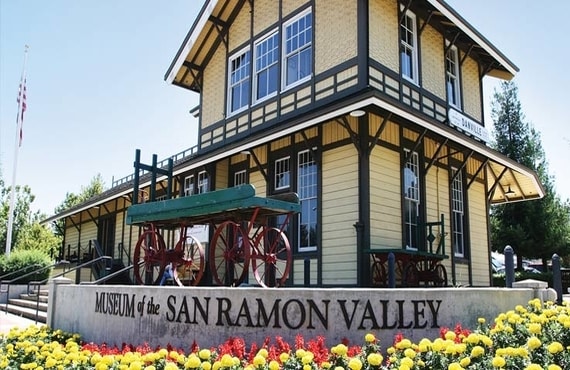 Career Advancement
This thriving city sits in the heart of the Tri-Valley region of the Bay Area. The city itself houses the corporate headquarters of Chevron, AT&T and 24 Hour Fitness, and the surrounding area is home to some of the largest global business headquarters in the world.
San Ramon is perfectly situated for commuters entering San Francisco, Silicon Valley and Sacramento. Over 70% of the workforce is classed as "white collar", and the average salary is 57% higher than the national average. All of this makes it a fantastic place to live in terms of career advancement.
World-Class Real Estate
There's a wealth of housing options, with property ranging from affordable condos and apartments to large luxury family homes with several acres of land.
The city caters particularly well to those with a larger budget looking for upscale real estate. There are some beautiful homes on the market in areas that rival California's most affluent neighborhoods.
This suburban setting sits in a backdrop of clean streets and pleasant parks with plenty of outdoor space. Nature is right on your doorstep, with a large network of hiking trails and rolling hills to explore.
One of the Safest Cities in California
Crime rates in the city are far below the national average. San Ramon ranks as the third safest city in the whole of California, with a crime rate 72% lower than that of the rest of the state. This is just one of the many reasons this area is a fantastic place to raise a family. San Ramon offers a secure and welcoming environment, protected by an outstanding law enforcement department.
Fantastic Education Options
Along with low crime rates, San Ramon boasts some of the best public schools in the nation, sitting proudly in the top 10% of school districts in the state. The stats are impressive, with four of the district's high schools boasting a 99% graduation rate.
Sporting success is also particularly prominent, with the city ranking in the top 3% in California in terms of sports education. There are also some highly ranked private schools in the area, making this once of the best cities in America for education, no matter your family income level.
Cultural Diversity
Another draw for individuals and families to the San Ramon area is its richly diverse community which represents a cross-section of the state of California. Residents celebrate their cultural diversity through vibrant and inclusive festivals and events throughout the year, including the Culture in the Community festival which happens each fall. It features dynamic celebrations of music, dance, art, food, and fashion that the whole family can participate in and enjoy.
Shopping, Dining, and Entertainment
The newly designed city center area in Bishop Ranch offers world-class shopping and dining options, a multiplex cinema as well as a luxury fitness, training, and yoga center. The whole of San Ramon is dotted with boutique independent clothing stores as well as large scale fashion retailers for those who love to shop.
San Ramon is also home to some incredible restaurants featuring world-class cuisine, from high-end fine dining to down-to-earth diners and food trucks offering flavors from around the world. There's something to suit every palette and occasion.
As well as dining, there are some fantastic entertainment options to suit the whole family. From sporting events to live music concerts and theatre performances, you will never be bored in San Ramon.
Closing Thoughts on Moving to San Ramon
All of this makes San Ramon one of the best cities to move to in America, whether you are raising a family or starting out in your career. It's proximity to San Francisco, one of the most vibrant and visited cities in the world, lets you reap the benefits of big city living without sacrificing the peace, safety, and tranquillity that comes with a neighborhood like San Ramon.