The Best Areas To Buy A Home In Dublin, CA
As one of the fastest-growing cities in the country, Dublin, CA is a hotbed for homebuyers. With a population of around 63,659 as of the last census, Dublin offers a great mix of restaurants, coffee shops, parks, and highly rated schools. Money lists Dublin as one of the best places to live in the United States.
If you're looking to call Dublin home, we've come up with a list of the best areas to consider when shopping for a home in the area.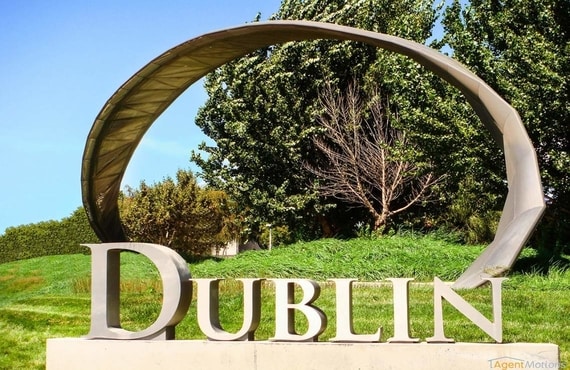 Positano
A relatively newer community, construction for homes in Positano began in 2008 and continues as it develops into a mature neighborhood. Today, the community consists of high valued single-homes ranging from a cozy 1500 sq ft to those boasting over 4000 sq ft. of usable living space.
For families with small children, the Jose Maria Amador Elementary School is located conveniently in the neighborhood, making commutes to class a breeze. The two community parks, Positano Hills Park and Sean Diamond Park, are both equipped with basketball courts, picnic tables, walkways and open areas for residents to relax and enjoy.
Positano is a great area to buy if you're looking for contemporary homes complete with modern amenities, and is a conveniently located community for singles and families alike, offering a number of local area attractions.
Dublin Ranch Area
Dublin Ranch Area is a planned community featuring modern homes, new schools, impressive parks, and the Dublin Ranch Golf Course. Dublin Ranch Area consists of seven individual neighborhoods, with homes built between 2000 to 2017. The size of these homes ranges from 1500 sq ft to as large as 6000 sq ft., making the community attractive to a broad range of members with varying needs.
Pinnacle Ridge, one of the seven neighborhoods, is a gated community located within the Dublin Ranch Golf Course. It offers luxury homes with vast views of the golf course and valley, making it a perfect option for those who prefer a scenic atmosphere or who enjoy hitting the links regularly.
One of the major draws of the Dublin Ranch Area is its well-kept parks with impressively open green spaces and playgrounds suitable for children of all ages. The Ted Fairfield Park is especially sought out, being outfitted with a baseball diamond, playground, and a full-sized basketball court.
For the avid golfers out there, the Dublin Ranch Golf Course offers 9 and 18-hole golf year-round, making sure that no matter the season, you can hit the links and enjoy the outdoors. Resident golfers appreciate the ability to soak in the gorgeous views of Mt. Diablo and its surrounding terrain while teeing-off. Competitions and wine-tasting events are often held at the golf-course making for a great social gathering spot.
Sorrento
One of the first things you'll notice as you enter this neighborhood is its gorgeous Italian-influenced architecture. The rich Italian styled designs give off an "Italian Village" vibe as you walk the streets of Sorrento, making this neighborhood a great place to live. Explore the perfectly melded blend of old-world charm and modern amenities that make this community so unique.
Built between 2007-2012, Sorrento features small lot homes, townhomes, and condominiums. Sorrento East, the second phase of Sorrento, was constructed between 2012-2015 and includes newer single lot family homes as well as condominiums.
Just on the west end of Sorrento, guests of the Dublin Ranch Clubhouse can take advantage of its outdoor pool, beautiful landscaping and European-style architecture. Reserve this enchanting space for social events or celebrations of all kinds.
Boulevard
If you're looking for a new up-and-coming district with a 14,500 sq ft modern rec center, a planned 31-acre community park and proximity to the Dublin BART (rapid transit) station, look no further. This modern urban community started development in 2018 and is still under development today with plans on further expansion. The largely single-family home community will house approximately 2000 housing units after development has completed.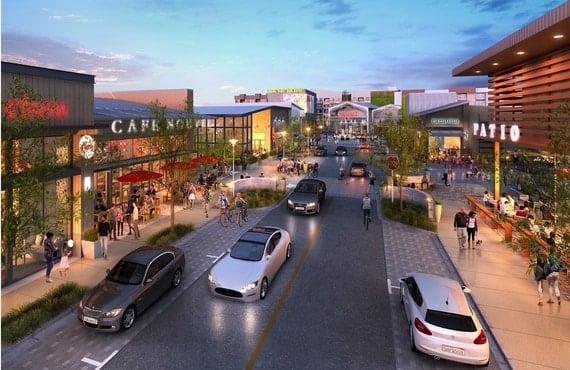 The new rec center, opening in late 2019, is set to feature modern amenities such as fitness rooms, game rooms, clubhouse, kitchen, lounge spaces, pool and fire pits. Additional plans to add a 31-acre community park and 15 themed community parks will add further curb appeal to this new neighborhood.
Emerald Park Area
For those wanting to keep active, Emerald Park neighborhood features playgrounds, a new city park, community pool, and the massive 50-acre Emerald Glen Park. Emerald Park was developed in 1999 and houses approximately 350 homes.
The biggest benefit for residents in this community is the proximity to Emerald Glen Park. This park includes baseball diamonds, soccer fields, cricket fields, a skate park, a rose garden and much more. The Dublin Wave Waterpark located within the Emerald Glen Park is a massive indoor & outdoor water park consisting of multiple water slides, laned swimming, aqua fitness, and a sports pool.
Homebuyers in this neighborhood will undoubtedly reap the benefits of the numerous park-related amenities available to them.
Jordan Ranch
Opportunity abounds in Jordan Ranch as the development of detached homes, condos, townhouses, a new school, parks, and a new retail center progresses. Upon the completion of development, 780 housing units with a mixture of detached homes and condos/townhouses will reside within this community.
Existing homes for sale in Jordan Ranch are traditional, farm-style homes. Newer homes are typically traditionally styled with modern amenities.
The community itself is situated next to the rolling hills of East Dublin, making for gorgeous views as you stroll around the neighborhood. Take your family out to Jordan Ranch Park, a well-maintained park complete with a modern playground, paths, and fields for outdoor use. Those with little children can also take advantage of the Bright Future Montessori situated within the community.
Living in Dublin
As you can see, Dublin, CA has no shortage of great communities. With the fast-growing population, opportunity abounds in this area. From highly rated schools to continual development in homes, parks and retail centers – Dublin offers diverse and unique opportunities for all its residents.