Security door locks are built with extra layers of defense than your standard deadbolt.
Although many feature deadbolts as a standard, there are additional security attributes that aren't on regular locks.
For people living in San Francisco, having these added layers of security is extremely important, given the spike in burglaries that have happened in recent years.
More people than ever need locks for the door entrances to their homes, apartments, and places of work. But what are the avenues that one can go down to increase door security?
A San Francisco locksmith like Locksmith on Wheels could help. But if you would rather see what you can do on your own first, continue reading. Your front door locks will never be the same.
Shown below are different kinds of locks that you can set up for yourself, brief details on each, and more important tips for keeping your residence more secure. Let's begin!
But first, how much do you know about locks?
Locks are the devices that separate the outside world from your most important possessions and your most cherished loved ones.
Without them, the world is a different place. People need locks to try and prevent breaches inside their homes by burglars and other common criminals. Unfortunately, we live in a world filled with danger.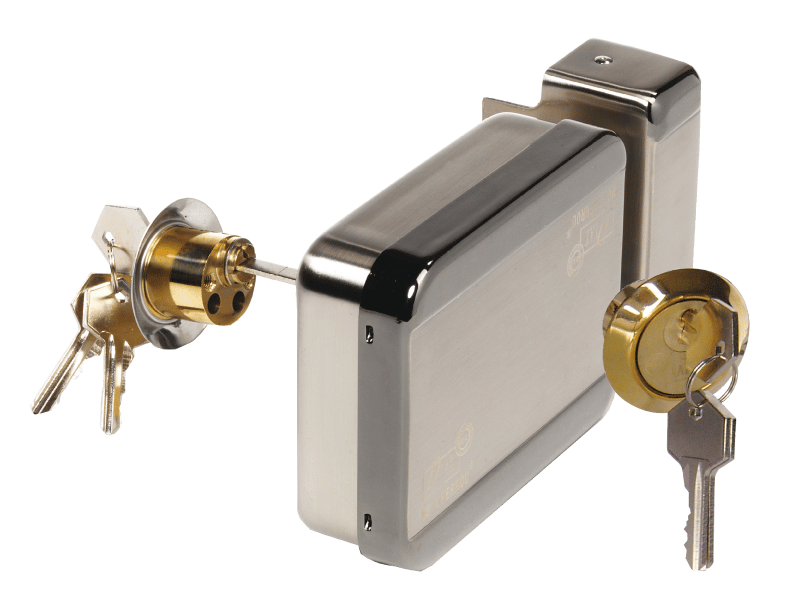 However, they also stay in one with plenty of new technology. Luckily, the demand for security ensures that the bad guys stay one step behind everyone else, and that applies to security locks.
Security locks are great since they can lower the prices that you pay for keeping your possessions and loved ones safe from potential intruders.
Security locks rely on two types of key-cutting biaxial keys.
This produces an angled cut in the interior portion of a lock. As a result, it becomes extremely hard to move the door open by picking or tampering with it.
Any intruder attempting to do this stands a better chance of breaking their aging lock-picking tools set. For this reason, businesses throughout the country have begun to rely on security locks made like this. But now, the fad has caught on to the common household.
This is somewhat out of necessity since urban areas like San Francisco typically deal with higher rates of break-ins and those which are attempted.
A security lock that's resistant to picking isn't useful if the intruder assumes that they can drill the lock to get it open. But guess what? The manufacturers of them have figured out this little trick as well.
Security locks are now made with materials that are resistant to drilling, all but preventing the locks and deadbolts from being taken off the doors, no matter how hard they try. They're shown to lower incidents of theft, burglaries, and home invasions.
Not only will the lock hold up from an attempted burglary, but they'll likely continue to work unscathed after the incident. This means no new love is needed every time someone tries to come after your belongings.
Much of the costs linked with security locks spring forth from having to do a replacement to the one when the keys are lost for whatever reasons. But some security locks have features that make key duplication more secure.
Think of the way two-factor authentication revolutionized online security and made things harder for hackers. This is essentially what key duplication by companies of security locks offer when the features are available, though in a more physical form.
What to Do When Security Door Locks Are Needed
You'll know when you need additional security. Even in situations where a break-in isn't likely, it's still great peace of mind knowing that you're protected better than what a standard deadbolt offers.
When interested in security locks, the first thing you should do is ensure that the lock you want will comfort your door.
Some locks might be better for specific types of living situations. Additionally, your security level could be moderate or very high.
Places like commercial establishments like banks or service businesses require higher levels of security than residents do. But if they're a homeowner that has lots of valuables or other expensive gear, you'll want to look at security locks that'll provide you the most compatibility that's usable.
Security Door Locks Ideas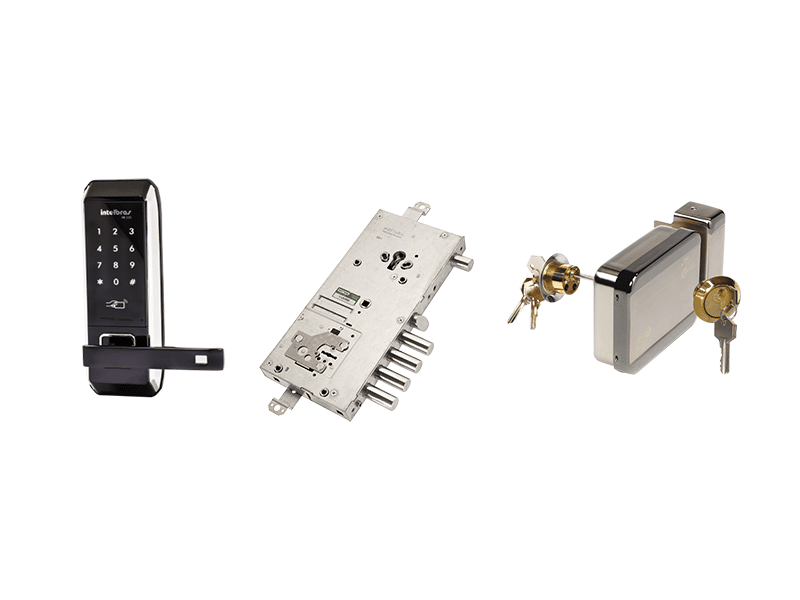 Here are some security door locks considered to be part of the classification.
Locks with key control features
These are best for homeowners that must secure more than one door. Each lock is customizable and no one lock is the same, even while the key might be.
Rekeyable locks
These are locks made for forgetful people. Can you think of the number of times that you or another family member have lost the keys? With rekeyable locking cores, you won't have to go out and get another key made.
The lock itself resets, along with the spares provided with the set. These are incredibly useful for theft situations as well. If someone were to steal your key, simply reset the lock and rekey an additional key.
This automatically cancels out the key that you used before. So matter how much a thief may try to get an additional score after stealing the key that belonged to you, nothing would be accomplished outside of a fatigued hand.
Serialized keys
These are for the real tech gurus. Serialized keys are a type of digital door lock that have tracking devices inside of them.
They're cloud-based and come equipped with applications that'll allow you to know where the key is at all times. As you can imagine, it's really easy to keep up with keys with such a feature.
The administrators can even identify key holders this way, finding the location of the keys, whereby they can swiftly know which doors all keys are assigned for. This all but erases the need for key duplication by a third party.
How Locksmiths Can Help
There are other types of door locks too, not just those previously mentioned.
The tech is constantly updating, with new and innovative ideas coming forth every year. San Francisco locksmiths are one alternative to installing security locks on your own.
Locksmith On Wheels in San Francisco CA knows all there is to know about security locks, how they're placed on different doors, and the levels of security they provide.
They fix locks of all sizes and shapes. But no matter the route you decide to take for an installation, remember that security locks are a great investment for your home and work security needs.