8 Key Questions You Should Ask Before Hiring a Locksmith
When it comes to the protection of your home, business, and even your vehicle, it's important you find a licensed locksmith with a proven track record of satisfied customers and excellent service.
When your locks require maintenance or changing, you're going to want the expertise of a highly trained locksmith with the experience required to safely, quickly and affordably handle all of your locking or lockout concerns.
Yet with the number of options available, it can be challenging to weed out the real experts from the fakes. However, with a little due diligence, it's not an impossible task to find a reliable local locksmith you can count on to get the job done right. Not getting taken advantage of is often as simple as asking a few questions before hiring someone for the job.
While trying to locate a reliable locksmith, here are a few questions you should make sure and ask.
Are you licensed and certified?
A lesser-known fact among the general public is that not all states require locksmiths to be licensed to provide locksmith services. Don't just assume a locksmith has all the proper paperwork to do the job you are requesting effectively. Adequate licensing and insurance also means that if something goes wrong while replacing locks, such as damage to your door or injury to the technician, both will be covered under insurance.  
It is also essential to find a smith that is certified. Someone with certification can show they have taken classes or had some kind of training that ensures they are up to speed with industry best practices.
What are your rates?
Depending on what locksmith you use, their rates can, and often do, vary a lot. Some may charge by the hour while others may charge a flat fee. Make sure you inquire about any hidden charges that may not be mentioned until after the job is done. Often times the decision of who to hire for the task at hand comes down to how much they cost. That said, going with the "cheapest" provider isn't always your best option. Make sure to do your homework and find a provider that is "fair" priced and well-rated in your area.
What services do you provide?
Find out if they offer emergency services or locksmiths that specialize in specific types of locks. Finding a smith that provides emergency services means you will be able to reach them 24/7. If you have an emergency where you cannot get into your car or home, it may come down to needing someone who can reply to your request immediately.
You will also want to make sure your locksmith is well versed in how to service your needs. If you have an auto problem, you will want a smith who specializes in those kinds of locks.
Is it more cost-effective to rekey my locks, or replace them all together?
In most cases, it will be cheaper to rekey a lock. This process shouldn't take a skilled locksmith long to do. There are "key pins" that your smith can reset so that the old key will no longer work in the lock. This is also a popular choice when you only want one key to unlock all the exterior doors on your home.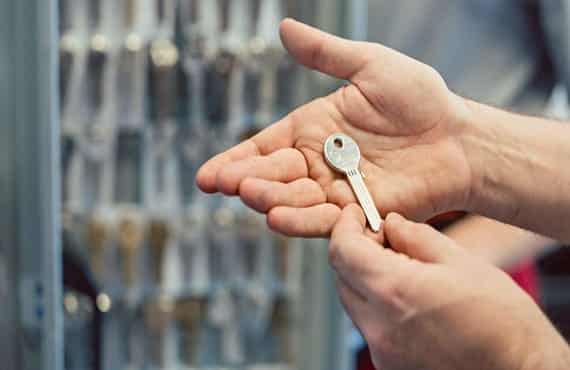 There are situations where replacing the locks will be the more cost-effective choice. One example is when you do not have the key to the lock you need to be rekeyed. In this case, the locksmith will need to pick a lock before trying to rekey it. This can actually incur more charges than just replacing the locks will cost.
What is the cost to install a deadbolt?
Most locksmiths can install deadbolts, but the cost will be different depending on where you go. Deadbolt locks are a little more complicated due to the need for drilling and to understand precisely what you are doing. If your locksmith doesn't know how to install one correctly, it's possible the deadbolt will not work once in place. There is usually a charge for the part and then the service itself. Make sure you understand what all they will be charging before you go ahead with the installation.
Should you change all your locks when you buy a home?
As long as you have one of the original keys for the home, it is possible to rekey the locks over having to buy all new. It is a good idea to replace or rekey all the locks when you move into a new home. You never know how many copies of the original key were made, or who may still have one of those keys. Once you rekey a lock, the original key will no longer allow for access.
What can a locksmith do if you become locked out of your home?
A professional locksmith can pick a lock and get you into your home. There will be a fee for their service, but every emergency call cost is different. Make sure you find an expert locksmith that will take the time to gain you access without drilling through your doorknob. Some locksmiths who aren't experienced enough will simply talk you into buying a replacement lock and drill through your current one.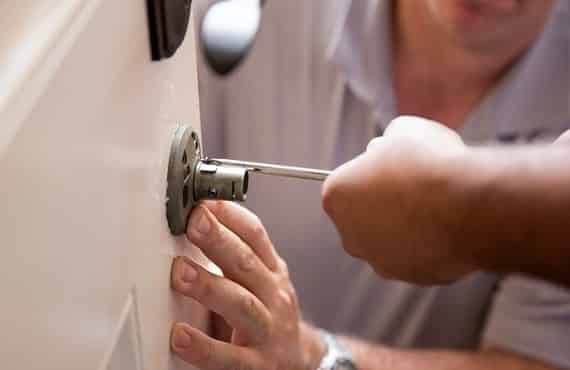 Are smart locks a better way to go?
Smart locks are usually keyless and allow the owner to enter their home by using a key fob. If your locksmith is pushing you to get a smart lock, there are a few things you should know. It is possible to hack into a smart lock. They are safe, but some cases of hacking have been reported. It is also important to know that some smart locks do require Wi-Fi to work.
Final thoughts about hiring a local locksmith
Before hiring, ask the critical questions to a locksmith to make sure you are going to get quality work. Call around to different locksmith companies and weigh your options. It's essential to find someone you can trust who has the credentials to back them up. You wouldn't trust your safety with just anyone, so don't settle for the first locksmith you find.