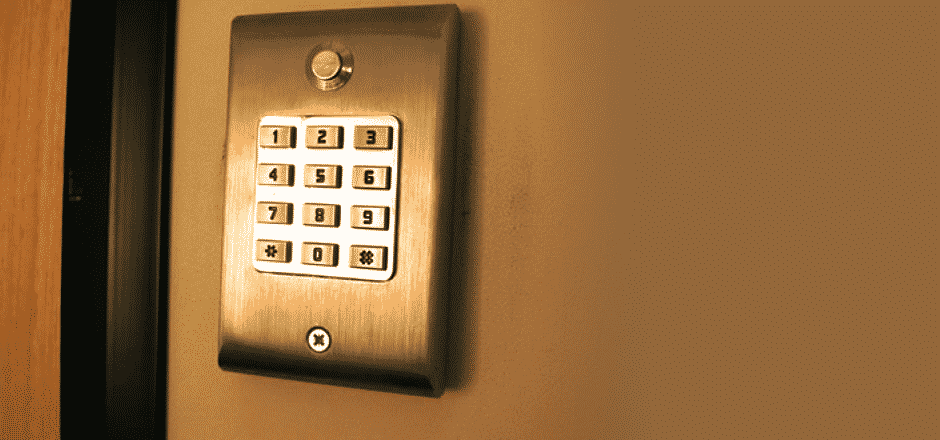 Office Locksmith Services
WE PROVIDE SPECIAL LOCK AND KEY SOLUTIONS FOR YOUR BUSINESS. WITH 24/7 MOBILE LOCKSMITH TECHNICIANS READY TO TAKE ON ANY JOB!
Here's just a short list of common requests we handle on a daily basis:
New Locks & Deadbolts Installed
Bump Proof Locks
Locks Repaired
Master Key System
WHETHER YOU HAVE AN OFFICE BUILDING OR AN APARTMENT BUILDING, SOMETIMES YOU JUST DON'T KNOW WHO HAS KEYS TO WHAT ANYMORE. WE CAN CREATE A SYSTEM FOR YOU THAT WORKS!
Locksmith on Wheels offers master key systems for anything from just a few locks and up to hundreds of locks. We can even create different levels of master keys; for instance, a master key for the first floor and another for the second floor, while you get a key for both floors! Be in control of your keys with our master key system solutions.
Key less Entry Locks
FOR MANY CASES, A KEY SEEMS TO BE A PRETTY OLD IDEA. SOMETIMES YOU NEED MORE CONTROL, EASIER ACCESS FOR HIGHER TRAFFIC AND MOST IMPORTANT OF ALL – BETTER SECURITY.
Imagine you didn't need to carry 20 different keys to your business; imagine you didn't have to keep track of what keys your employees have. With our electronic key less entry lock solutions you can eliminate the use of keys completely. Keep track of who enters each door and when. Remove access from a specific employee easily without replacing any hardware. The benefits of key less solutions are endless when compared to standard lock solutions. Call us today for a free consultation.
Access Control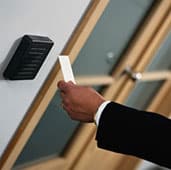 REPLACE YOUR OLD FASHIONED LOCKS WITH KEYPADS OR CARD READERS. ALLOW OR DENY ACCESS ACCORDING TO YOUR NEEDS. GET A BUZZER SYSTEM INSTALLED SO YOU DON'T HAVE TO GET UP AND OPEN THE DOOR EVERY TIME.
Our expert locksmith technicians specialize in access control and electronic locking solutions. We can make your business more secure while making it easier for you to control as well. A buzzer system or an electric strike is a very common request we get from many office buildings and apartment complexes – this eliminates the use of standard keys in common areas where there is usually a high volume of traffic. Call us today for a free consultation.
Locksmith On Wheels provides commercial locksmith services in the following areas
Commercial Locksmith in Dublin
Commercial Locksmith in Pleasanton
Commercial Locksmith in Livermore
Commercial Locksmith in Danville